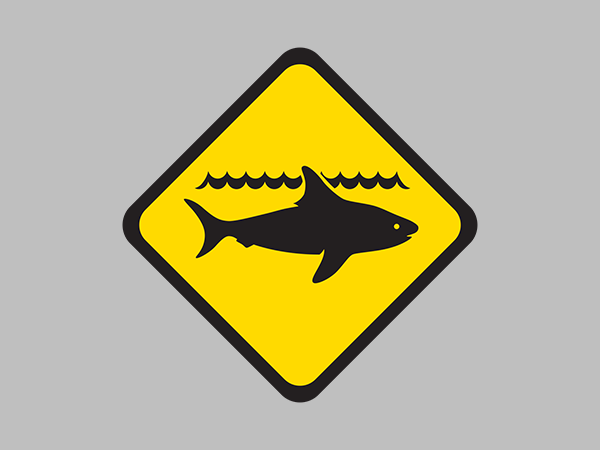 16 September 2015
Shark WARNING continues for Perth coastal waters
Current Alerts and Warnings
Alert level:
A shark WARNING has been updated and re-issued for Perth coastal waters and offshore locations including Garden Island, following high numbers of detections of bronze whaler sharks on the Shark Monitoring Network in the last seven days.
Situation:
An unusual number of bronze whaler sharks have been detected at Garden Island and Warnbro Sound Shark Monitoring Network receivers in the last few days. Over the last seven days, bronze whaler detections have also occurred at Bickley Point and Strickland Bay, Rottnest, and a white shark has been detected at Scarborough.
It is possible the frequency or duration of the recent reported sightings and detections may increase the likelihood of encountering a shark in Perth metropolitan waters.
This is an update of a warning issued on 28 August and re-issued on 4 September after six white sharks were caught, tagged and released off-shore in the Mewstone and Straggler Reefs area by Department of Fisheries researchers in a two-week period.
The change in activity may be due to a change in environmental conditions – with an unusual abundance of Australian salmon also being noted off the Perth coast.