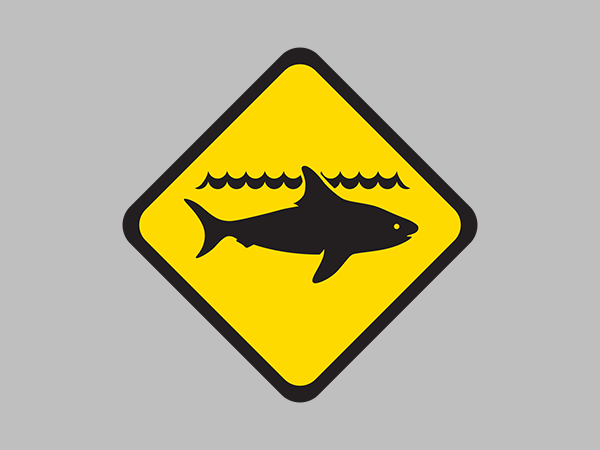 24 May 2019
Shark ADVICE for South Boundary Campsite, on Warroora Station
Current Alerts and Warnings
Update 24 May at 7pm
Parks and Wildlife staff attended the site at 13:30 today with machinery to remove the carcass if practical.
The carcass had moved approximately 500 metres north along the beach overnight and is in an area which is accessible by foot, but not by vehicle, and therefore removal is not possible at present.
The carcass has reduced in size overnight from an estimated eight (8) metres to approximately 3 to 4 metres in length and is not expected to move further north along the beach.
The decomposing whale may continue to act as an attractant to sharks.
In response, Parks and Wildlife staff have erected shark risk signs at key entry points and spoken with local campers and the pastoralist about potential shark risks.
A Regulation 44 beach closure is now in place for the CALM land comprising the Ningaloo Marine Park (terrestrial portion) adjacent Warroora Station, from the headland immediately south of the Lagoon Campsite (23°32'32.19"S, 113°43'59.71"E) to the headland immediately south of the Southern Boundary campsite (23°33'31.27"S, 113°42'57.04"E).
The closure includes the area from the shoreline to one kilometre out to sea. This means beaches and waters in this area cannot be used by divers, surfers and swimmers. This closure does not apply to vessels.
The closure will remain in force at least until 6pm on Friday 31 May 2019, however further reviews will be conducted up until this date.