Light ray
Light ray
Light ray
Light ray
Light ray
Light ray
Light ray










Staying Safe
The Western Australian Government is committed to keeping the community as safe as possible when using our oceans. There is no one simple solution, shark encounters are rare and the following shark safety initiatives, operational responses and shark safety tips, allow the community to keep informed and help reduce the risk of a shark encounter.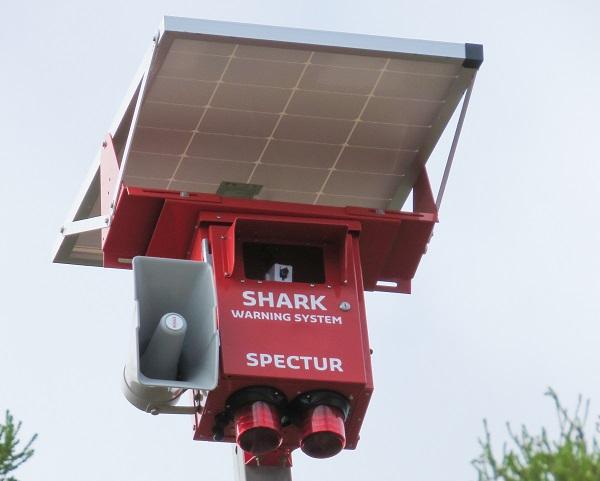 Shark Warning System
26 May 2020
Shark Warning Systems are towers which use lights, sirens and audio broadcasts to notify beach users of shark activity within the vicinity of the area.
The tower is remotely activated by the relevant land manager e.g. Shire rangers, if there is any shark activity within the area, using local activation guidelines.
Once activated, a tower siren emits a warning tone, followed by a voice message informing of nearby shark activity. Red flashing lights on the towers simultaneously provide a visual warning to beach users.
Beach users should remain out of the water while the tower is activated and can check the shark activity map, SharkSmart WA app, or Surf Life Saving WA twitter feed for details of the reported shark sighting or tagged shark detection.
Shark warning systems are currently used in the following areas:
Bunker Bay within the City of Busselton.
West Beach, Twilight Beach and Kelp Beds Beach within the Shire of Esperance.
North Point, South Point, Lefthanders Surfing Spot, Lefthanders Surfing Spot Car Park, Gas Bay and Surfers Point within the Shire of Augusta Margaret River.
The locations of Shark Warning Systems can be viewed on the shark activity map or SharkSmart WA app.