Light ray
Light ray
Light ray
Light ray
Light ray
Light ray
Light ray










Staying Safe
The Western Australian Government is committed to keeping the community as safe as possible when using our oceans. There is no one simple solution, shark encounters are rare and the following shark safety initiatives, operational responses and shark safety tips, allow the community to keep informed and help reduce the risk of a shark encounter.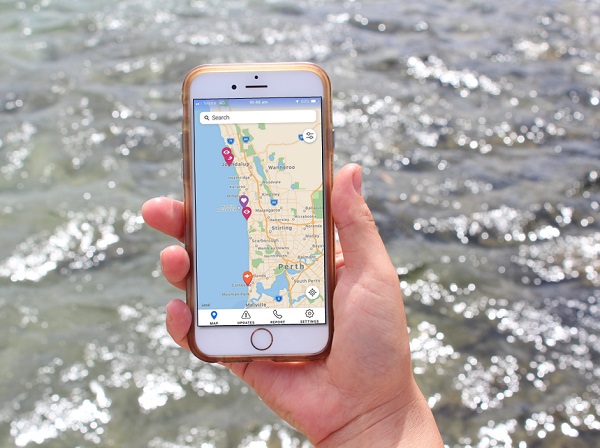 Download the SharkSmart WA App
10 October 2019
The SharkSmart WA app combines shark activity information, beach safety features such as Surf Life Saving WA patrolled beaches and weather forecast, to help you plan your trip to the beach.
The app will help you switch on your Sea Sense by providing near real-time information of shark activity including current alerts and warnings. Select your favourite coastal locations and use notifications to receive relevant updates as they happen.
SharkSmart WA Features:
Map
Filter and display shark activity and beach safety features including the locations of shark monitoring receivers, beach enclosures, and Beach Emergency Numbers (BEN) signage. Explore and save your favourite coastal locations to stay up to date of recent shark activity.
Updates
Stay informed of shark activity, including current alerts and warnings. Information is prioritised into 'Nearby', 'Your Favourites' and 'Other Locations', giving you the most relevant information first.
Report
Using location services, the app can provide you with information about your current coastal location. Use the details provided and the quick call link to report shark sightings or whale carcasses (which are known to attract sharks) to Water Police as soon as possible.
Information within the SharkSmart WA app is designed to help you make an informed decision about your water use and take personal responsibility for your safety. You can also follow our Sea Sense tips and discover more about our shark mitigation strategies.
The SharkSmart WA app can be downloaded from the App Store and Google Play.