Light ray
Light ray
Light ray
Light ray
Light ray
Light ray
Light ray










Staying Safe
The Western Australian Government is committed to keeping the community as safe as possible when using our oceans. There is no one simple solution, shark encounters are rare and the following shark safety initiatives, operational responses and shark safety tips, allow the community to keep informed and help reduce the risk of a shark encounter.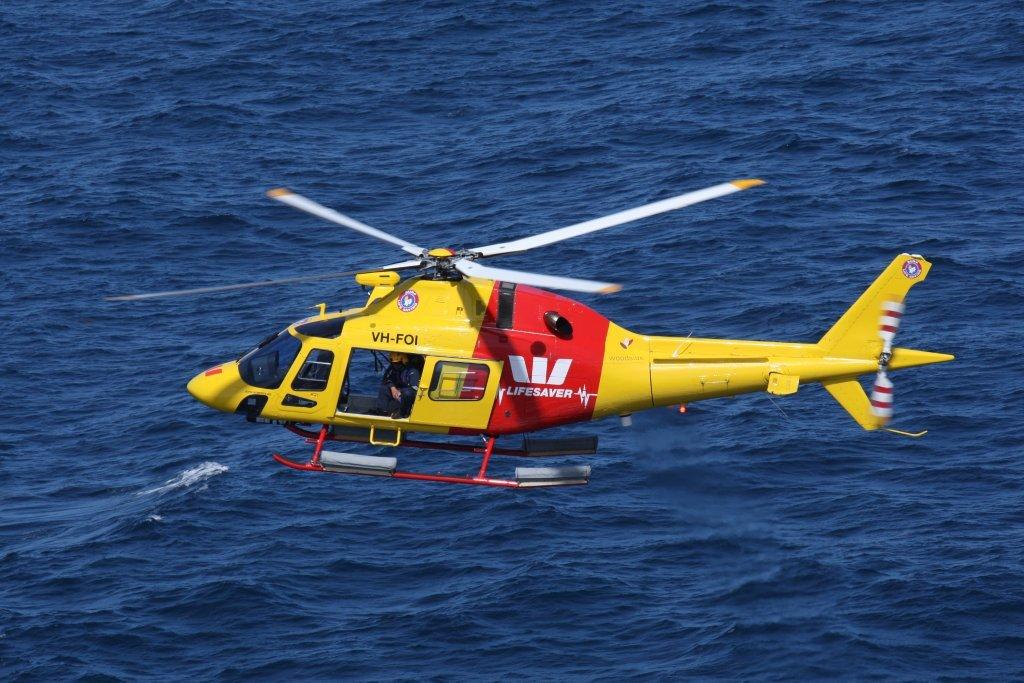 Beach and Aerial Surveillance
29 September 2016
The Western Australian Government will provide Surf Life Saving WA (SLSWA) with nearly $3.8 million for the delivery of shark mitigation strategies over 2019/20, which includes funding for aerial patrols provided by SLSWA's Westpac Life Saver Rescue Helicopter.
Surf lifesavers are watching from the beaches, on the water and in the air and public officers are ready to respond to sightings. Swimming between the flags at patrolled beaches means that if a shark is sighted, the information will be communicated quickly to the front line responders and the beach can be closed by lifesavers.
SLSWA has State-wide standard operating procedures for shark sightings, including guidelines on when to clear the water and close a beach, and how long a beach should remain closed.
When swimming at an unpatrolled beach, please remember that Rangers are not always close-by to respond quickly to a shark sighting (particularly in regional areas). So it's important water users take responsibility for their own safety and check the latest reported sighting and tagged shark detection information on the shark activity map and follow our common sense tips.
The Western Australian Government provides funding to SLSWA to operate two lifesaving helicopter services, the metropolitan based Westpac Lifesaver Helicopter and the South-West Lifesaver Helicopter.
The metropolitan service based at Rous Head, North Fremantle patrols between Port Bouvard and Yanchep, and Rottnest Island to the west. Patrols are scheduled on weekends throughout September and daily from 1 October 2018 to 30 April 2019.
South-West flights will also run daily throughout school holidays and peak periods (30 September to 13 October 2019, 16 November 2019 to 2 February2020, and 10 to 27 April 2020). At all other times between 1 September 2019 and 30 April 2020, the South-West helicopter will fly on weekends and public holidays.
The helicopter service provides many benefits including the ability to directly communicate with the public; when a shark is sighted at an unpatrolled beach, the helicopter will sound its alert siren from the air. In addition, the crew are medically trained and equipped to assist in a real time emergency when needed.
Details on patrols for your WA beaches can be found at Surf Life Saving's Beachsafe website and app. Beachsafe has details for 3,494 Western Australian beaches, including patrol information (where applicable), hazards and warnings, weather information, beach information and hazard ratings.
To improve beach surveillance the Western Australian Government funded:
12 new jet skis to SLSWA, providing an additional tool to boost public safety at beaches.
Two new life guard stations at Cottesloe Beach providing a vantage point to look out for sharks and other safety hazards such as rips. Similar stations have also been erected at North Cottesloe Beach, funded by the Town of Cottesloe and at City Beach, funded by SLSWA.
Drone patrols to monitor beaches at a number of metropolitan and regional locations.
The Western Australian Government has committed $3.8 million in funding for 2019/20, to ensure that SLSWA can continue to monitor and patrol our coastline. The program includes aerial and beach patrols, coordination of service and emergency responses via SurfCom communications centre, a jetski response team and the use of drones to monitor beaches.