Light ray
Light ray
Light ray
Light ray
Light ray
Light ray
Light ray










News and Alerts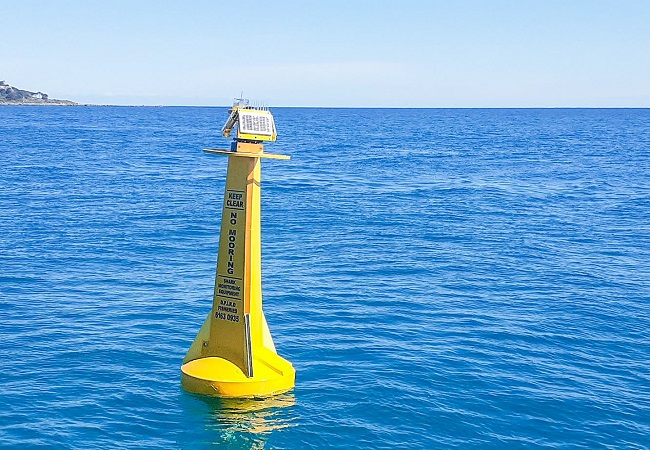 Bunker Bay gets two new-generation shark monitoring receivers
16 October 2020
McGowan Government delivers two new-generation shark monitoring receivers and a beach based warning system at Bunker Bay
The two new-generation receivers are solar/battery powered and will have up to double the range of existing receivers
Two new-generation Shark Monitoring Network receivers were installed at Bunker Bay West and Bunker Bay East today in a move aimed at improving beach safety across Western Australia.
The planned installation to boost the network and enhance beach safety followed a shark bite incident at Bunker Bay in July earlier this year. The timing coincides with the more recent tragedy last Friday at Kelp Beds beach near Esperance.
The new-generation receivers will connect to a digital phone network, instead of satellite, and recent site testing revealed a potential tag detection range of up to 800 metres, depending on weather, ocean and environmental conditions.
On the water, the receiver technology is solar powered with rechargeable batteries and both receivers will be fitted with a light so they can be seen at night.
The deployment of these new-generation receivers will integrate seamlessly into the existing network and expand Western Australia's near real-time tagged shark detection capability to 34 sites at popular beaches between Perth and Esperance.
Fisheries Minister Peter Tinley said the City of Busselton has agreed to operate the new shark warning system tower on the beach, which can be activated to alert water users when a tagged shark is detected or if there is a reported shark sighting in the area.
The McGowan Government has installed the two new receivers at a cost of just over $63,000 and also funded the $9,500 beach-side shark alert tower.
Comments attributed to Fisheries Minister Peter Tinley:
"This week the people of Esperance are feeling a great sense of sadness and grief following the loss of Andrew Sharpe while surfing at Kelp Beds, and the McGowan Government extends its sympathy to Mr Sharpe's family and the community.
"Three months ago, our South-West communities were dealing with a shark bite incident involving surfer Phil Mummert at Bunker Bay.
"I am very pleased we are supporting this community with the deployment of new shark monitoring receivers and an alert tower at this popular beach.
"The new generation technology in the new receivers will have lower operational costs; the receivers include a built-in GPS and they can also be monitored from an online dashboard.
"These receivers not only have cost benefits but range testing in Bunker Bay has detected test tags out to 800 metres, which is an improvement on previous receiver models.
"It's important to remind beachgoers that the receivers detect tagged sharks, so it is still important to report all sharks to Water Police on 9442 8600.
"The McGowan Government is doing more than ever to keep people safe at the beach and as the weather warms up over spring, we remind everyone to switch on their Sea Sense and take good care.
"You can find out more on the Sharksmart WA app or the Sharksmart website."