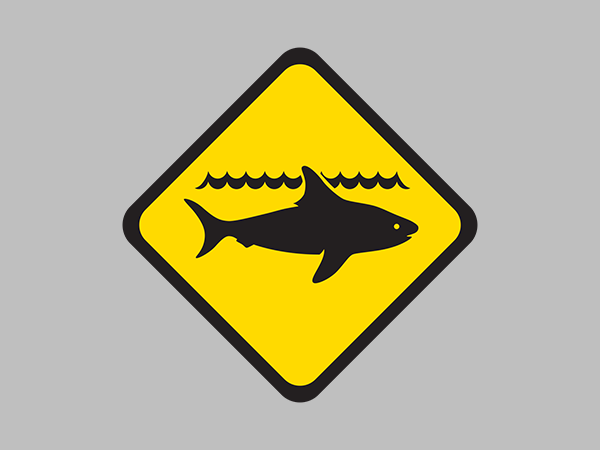 31 July 2016
Shark ADVICE for Geographe Bay near Dolphin Road Busselton
Current Alerts and Warnings
Update: 5.20pm, 1 August 2016
The whale carcass washed ashore in Geographe Bay near Dolphin road Busselton on Sunday 31 July has been removed from the beach.
The carcass was removed by the Department of Parks and Wildlife on the afternoon of Sunday 31 July.
Some residue from the carcass has remained in the sand and an oil slick is stretching out to sea from the beach. This residue is likely to remain for several days and it possible it will continue to act as an attractant that could lead to sharks coming close in to shore.
Department of Fisheries advice for this update is for water users to continue to take additional caution in Geographe Bay.
Previous information at 31 July, 2016
Alert level:
A shark ADVICE has been issued, due to a whale carcass being washed ashore in Geographe Bay near Dolphin road Busselton