Light ray
Light ray
Light ray
Light ray
Light ray
Light ray
Light ray










News and Alerts
Find the latest advice, warnings, information and news here, to help you stay informed and be SharkSmart.
You can filter the latest information by alert, or media release. Current alerts and warnings are at the top of the page and highlighted.
Visit this page regularly to stay updated with the latest shark information.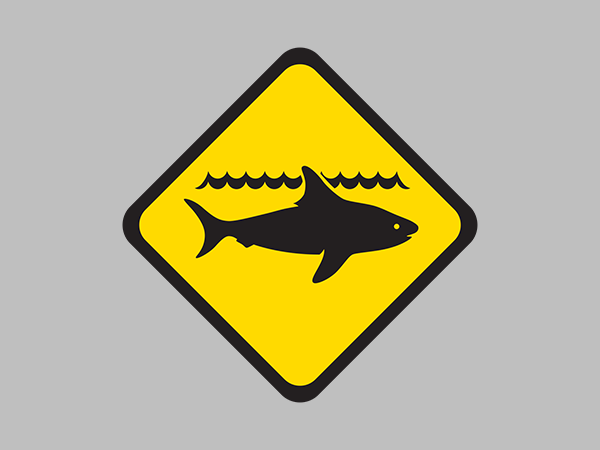 White shark caught after Esperance incident today
02 October 2014
A white shark has been caught in the vicinity of Wylie Bay, at Kelpids Beach, about six kilometres from Esperance, following a serious shark incident in the area this morning.
The man was taken to hospital in Esperance and then transferred to Perth by the Royal Flying Doctor Service (RFDS).
Department of Fisheries' officers deployed capture gear within the vicinity of the incident, and later captured a while shark, between 3 and 4.5 metres in size.
Beaches in the area have been closed and are likely to remain closed for several days. Swimmers are being advised to stay out of the water.
The Department is continuing to work closely with Police, the Shire of Esperance and Department of Parks and Wildlife to close the beaches, as well as local Surf Life Saving Association club members around the location of the incident.
Wylie Bay is a sandy beach south-east of Esperance and popular with surfers.
The Commonwealth granted an exemption for the deployment of fishing gear to catch a shark posing a threat.
Arrangements will be made to retain the shark for research purposes and for further examination by the Department's experts.