Light ray
Light ray
Light ray
Light ray
Light ray
Light ray
Light ray










News and Alerts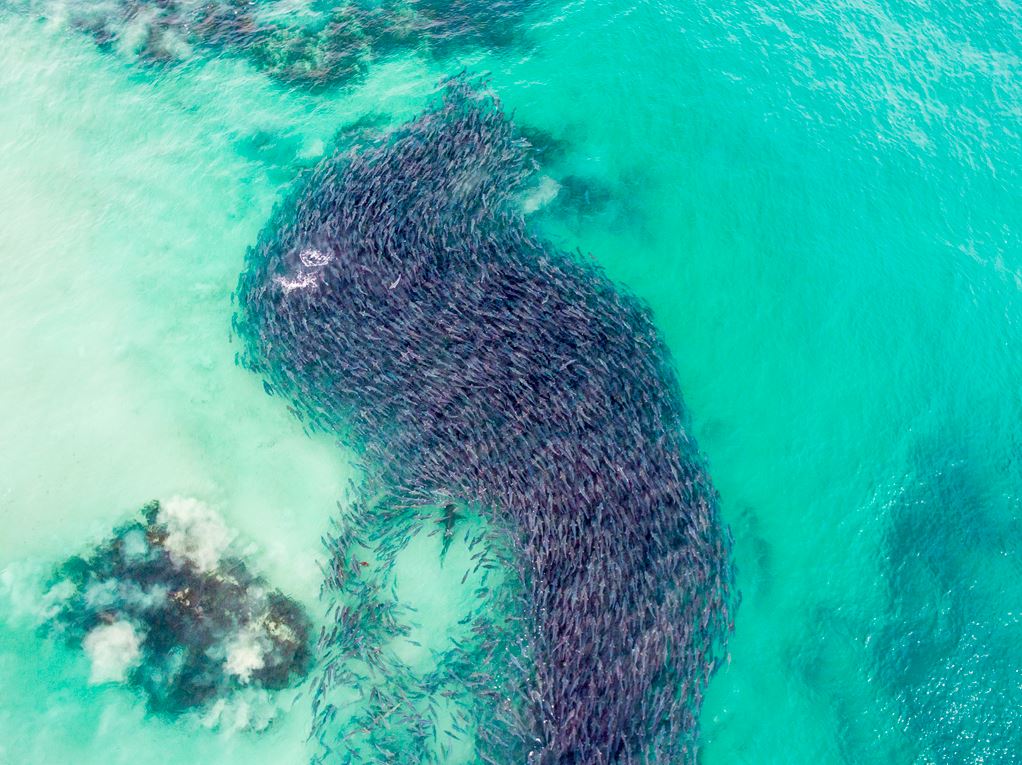 When the salmon show up this year – think safety first
15 March 2018
Western Australia's autumn salmon run is almost here and water users are urged to take care.
Schools of salmon are commonly spotted, between early-mid March and late April, along the sheltered bays and rocky headlands of the South and West coasts. While the annual event is keenly anticipated by recreational fishers who love the thrill of capturing the aerobatic, fast swimming, WA salmon, the schools of fish can also attract larger predators.
Salmon herd and feed on baitfish close to shore, during their migration, which can in turn attract large marine predators. These predators include dolphins, seals, sea lions and a range of shark species, which are known to follow large salmon schools along the coast.
Director of Aquatic Resources Management for the Department of Primary Industries and Regional Development Nathan Harrison said recent years have seen very large schools of WA salmon on the South and West Coast, and even as far north as Exmouth.
"Before the salmon run gets into full swing along our coast, it's timely to remind everyone that schools of WA salmon attract a wide range of shark species that may also come inshore to feed on the salmon," Mr Harrison said.
"For this reason water users should keep away from large schools of salmon.
"Swimmers and surfers are also encouraged to stay aware of their surroundings at all times. It's important people keep away from large schools of fish, seals or wildlife acting erratically – and to take a buddy if going swimming, diving or surfing."
Fishers are also encouraged to 'bleed' their catch away from the water's edge and dispose of all fish waste (including bait and salmon frames) responsibly to ensure beach areas are kept clean and avoid attracting larger marine predators such as sharks, seals and dolphins.
Water users are urged to check SharkSmart's shark activity map or Surf Life Saving WA's Twitter, before going into the water. Report any shark sightings to Water Police on 9442 8600.