Light ray
Light ray
Light ray
Light ray
Light ray
Light ray
Light ray










News and Alerts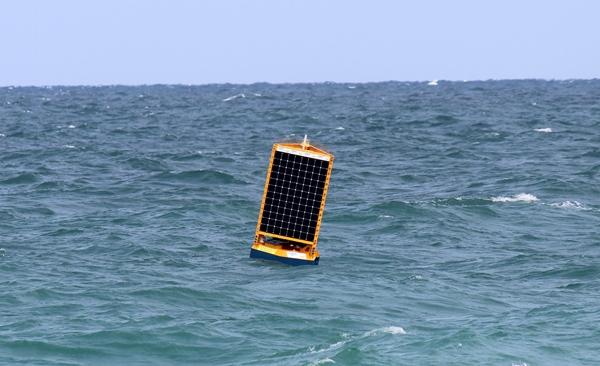 Trial of new shark detection technology
26 November 2016
​Liberal National Government approves funding for trial of Clever Buoy technology
Trial is part of Government's $33 million WA Shark Hazard Mitigation Strategy
City Beach, in the Town of Cambridge, will be the site of a three-month, $500,000 trial of the Clever Buoy shark detection and notification system.
Fisheries Minister Joe Francis said the trial was the latest investment by the Liberal National Government, which had committed $33 million towards protecting ocean users.
"This Government has done an enormous amount to try to make water users as safe as possible," Mr Francis said.
"The Clever Buoy trial is another element of the extensive work undertaken to provide West Australians with some comfort when they swim at our beaches."
Clever Buoy is a near shore shark detection and notification system innovated by Perth-based company, Shark Mitigation Systems, which utilises sonar technology and specialised shark identification software. Solar-powered surface buoys provide power and communication functionality, so that detection information can be transmitted to lifesavers on the beach during patrol hours.
Mr Francis said City Beach was chosen for the trial because the two groynes provided an ideal geographical site, and the popular beach was patrolled daily.
Innovation Minister Bill Marmion said Clever Buoy was a local West Australian innovation that had massive global potential, if the trial proved successful.
"The system would be located within 300 metres of the shore and configured to notify of sharks that may pose a risk to public safety," Mr Marmion said.
"Any detections that meet the set criteria will trigger a closure of City Beach and beaches within one kilometre either side. The trial will commence in mid-December and run through to the end of March next year.
"As with all of our shark hazard mitigation measures, we cannot provide a guarantee against attacks. People must continue to take responsibility for their own actions when entering the water."
The trial is expected to provide an assessment of the system's effectiveness in local conditions, its ability to be integrated into existing operations and whether it is suitable for use at other potential sites along the Western Australian coastline.
Fact File
Beachgoers should use SharkSmart for information on the latest sightings and detections, and report any new sightings to the Water Police on 9442 8600
Other shark hazard mitigation initiatives include aerial and beach patrols, beach enclosures, shark tagging and monitoring, jet skis and watch towers, a dedicated shark response unit at the Department of Fisheries and a trial of drone technology
Minister's office - 6552 6500