Light ray
Light ray
Light ray
Light ray
Light ray
Light ray
Light ray










News and Alerts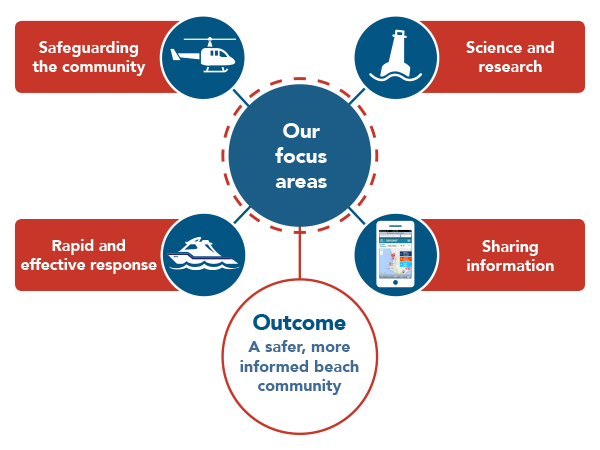 This summer bring your Sea Sense to the beach and stay safe
10 November 2018
McGowan Government enhances comprehensive shark mitigation strategy
Independent Scientific Advisory Panel on Sharks established to provide expert advice
McGowan Government partners with Surfing WA to improve surfer safety
SharkSmart app in development to help beachgoers use their Sea Sense
Western Australian beachgoers will benefit from a suite of new measures announced today as part of the McGowan Government's enhanced comprehensive shark mitigation strategy.
At Trigg Beach this morning, Fisheries Minister Dave Kelly unveiled five new initiatives to boost beach safety and announced a new campaign - Sea Sense - to encourage Western Australians to play their part in minimising the risk posed by sharks.
The Sea Sense campaign aims to inform the community about the McGowan Government's shark mitigation strategies, which are based on science and robust research, and how best to use them so people can keep enjoying the beach with confidence. The campaign will feature across print, television, radio and digital platforms and has a budget of $365,000.
New measures to boost WA's world-leading shark mitigation strategy include:
Surfing WA partnership: The State Government partners with Surfing WA to promote WA shark mitigation strategy and educate surfers on how to keep safe. The State Government has also provided drones and jet ski surveillance for WA surf events, and funding over three years for the Surfers Rescue 365 program which delivers free first aid training that is tailored specifically for surfers;
A new Independent Scientific Advisory Panel on Sharks: A panel of experts formed to provide advice to the State Government on the effectiveness of new shark mitigation technologies and scientific research into white shark populations, movements and behaviours in Western Australia;
Development of a new SharkSmart app: A new app to be released in the first half of 2019 to provide real-time information and alerts direct to mobile devices;
Whale carcass management: Collaboration across government departments and land managers to tow carcasses that are adrift, when conditions are suitable, and a program to trial additional towing options. Where possible, small whale carcasses will be towed, when removal by land is not practical; and
Refreshed SharkSmart website: New shark activity map now includes details about satellite-linked receiver locations, beach enclosures, Surf Life Saving WA surf club locations and locations of Beach Emergency Numbers (BEN) signs, to help people make informed decisions before heading to the beach.
These measures add to the existing evidence-based strategies which include enhanced beach helicopter and drone patrols; a world-first personal shark deterrent subsidy for divers and surfers; beach enclosures; an extended Shark Monitoring Network to Esperance; tagging operations; and a SMART drumline trial off Gracetown to start in 2019.
For more information, visit https://www.sharksmart.com.au
Comments attributed to Fisheries Minister Dave Kelly:
"While the risk of a shark encounter in WA is low, the McGowan Government is doing more than ever before to keep Western Australians safe at the beach.
"These five new initiatives bolster our existing comprehensive shark mitigation strategy, giving ocean users more information, more choice and more assistance, so they can continue doing what they enjoy with confidence.
"Starting tomorrow, we also have a new campaign to help Western Australians develop their Sea Sense and stay safe.
"It can be the simple things that can keep us all safe, like checking the SharkSmart website for shark activity, finding your nearest patrolled beach, or buying a scientifically proven personal shark deterrent if you're a surfer or diver.
"Usage of the SharkSmart website is lower than we'd like and therefore it is really important Western Australians know they have the tools to make information choices.
"This summer we're encouraging all Western Australians to bring their Sea Sense to the beach."
Media contact: Alyesha Anderson 0447 462 589 or 6552 6100