Light ray
Light ray
Light ray
Light ray
Light ray
Light ray
Light ray










News and Alerts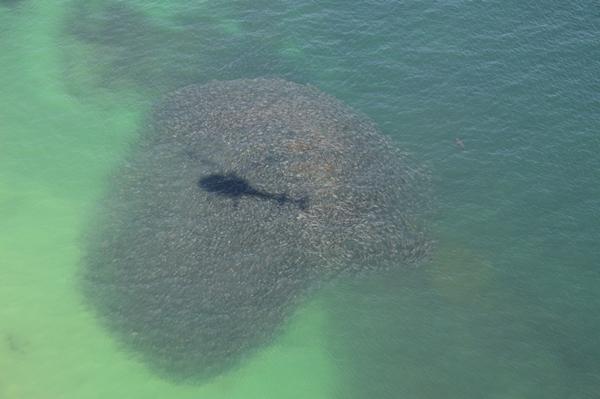 This Easter have fun fishing from some of the world's best beaches
28 March 2018
Keep the sand between your toes this Easter and fish from the beach
Safety should be foremost in mind at all times, no matter where you fish
Do not take risks rock fishing, especially if you are inexperienced or cannot swim
Easter is traditionally the time that many Western Australians get away with their family and friends and go fishing, especially on the west and south coasts of the State.
The granite-lined coast of WA's south-west corner, in particular, will attract lots of fishers, who will be hoping to catch a Western Australian salmon over Easter.
However, this area of the coast also features a number of spectacular beaches with coarse white sand and surf gutters, which are a far safer option for wetting a line than fishing off the rocks.
Details about the dangers of rock fishing, where angel rings are installed and how a free loan lifejacket can be accessed are available at http://www.fishandsurvive.com.au
Large marine predators can also be attracted to the salmon as they migrate up the West Coast. Water users should keep away from large schools of fish, seals and wildlife behaving erratically.
Shark sightings should be reported to the Water Police on 9442 8600. If you see a Surf Life Saving WA helicopter hover above a beach and sound its siren, exit the water for at least an hour and check SharkSmart updates before returning to the water.
Comments attributed to Fisheries Minister Dave Kelly:
"Salmon fishing on the South-West coast this Easter is a great way to spend time with your family and friends, and enjoy our beautiful beaches.
"All recreational fishers are encouraged to keep safe this Easter break. Avoid the dangers of rock fishing by fishing from our beautiful beaches.
"The McGowan Government funds the peak recreational fishing body Recfishwest to lead WA's Fishing Safety Strategy - focusing on education and awareness of the dangers of rock fishing, and ensuring recreational fishers have access to safety equipment.
"Angel rings have been installed at high-risk fishing locations around WA and free loan lifejackets are also available to the public. I urge fishers to be aware and take advantage of this support.
"I want fishers to return home safely, no matter where they go fishing in WA."
Minister's office - 6552 6100