Light ray
Light ray
Light ray
Light ray
Light ray
Light ray
Light ray










News and Alerts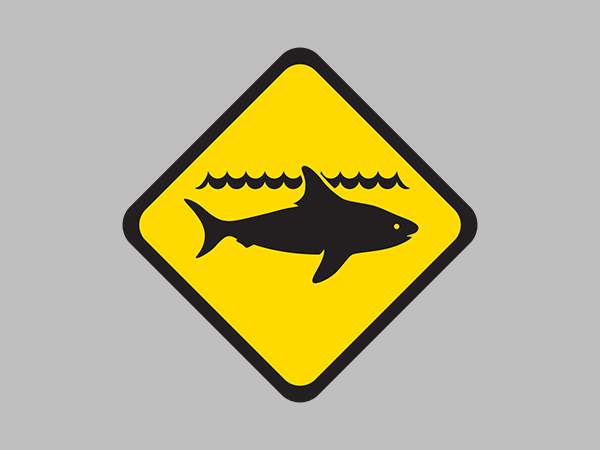 Tagging activities reveal unusual white shark activity level
04 September 2015
The tagging of six white sharks off the Perth coast, in the past two weeks, is a strong indicator of an unusually high level of this species' activity in metropolitan waters at present.
Department of Fisheries Supervising finfish scientist Dr Brett Molony said seasonally-unusual schools of salmon in metropolitan waters may be contributing to an unusually high abundance of these sharks.
"The tagging has been occurring well offshore, at Mewstone and Straggler Reefs, but as these sharks travel widely and rapidly, it is considered that there is currently a heightened risk of encountering sharks throughout metropolitan waters," Dr Molony said. "The acoustic tags fitted to these sharks, enables their detection at beachside Shark Monitoring Network receivers.
"The department issued community advice about these unusual conditions through the SharkSmart website and direct to the media last Friday. As there has been little change in the present environmental conditions, water users should continue to take this advice into account. It's also not possible to assess how long this level of shark activity will continue."
The warning issued on 28 August is available at:
http://sharksmart.com.au/news/shark-warning-for-perth-coastal-waters/
Dr Molony said water users needed to be extra cautious throughout the metropolitan region, given the present high level of white shark activity.
"Not all sharks are tagged and water users can do their bit to keep the rest of the community informed by reporting sharks sightings to Water Police on 9442 8600," he said.
What water users and beachgoers need to do:
Take extra caution along the Perth coast, including offshore islands and in particular at Mewstone and the Straggler Reefs area; by swimming at patrolled beaches, not surfing or diving close to the areas of main concern and, keeping away from large schools of fish and remaining cautious in metropolitan waters.
Report any shark sightings to Water Police on 9442 8600.
Obey beach closures advised by Local Government Rangers or Surf Life Saving WA.
During winter many beaches are not patrolled fulltime, so water users need to take responsibility for their actions by staying up to date.
Keep informed of the latest detection and sighting information by checking the Shark Activity Map – www.sharksmart.com.au/shark-activity or the Surf Life Saving WA Twitter – twitter.com/SLSWA.