Light ray
Light ray
Light ray
Light ray
Light ray
Light ray
Light ray










News and Alerts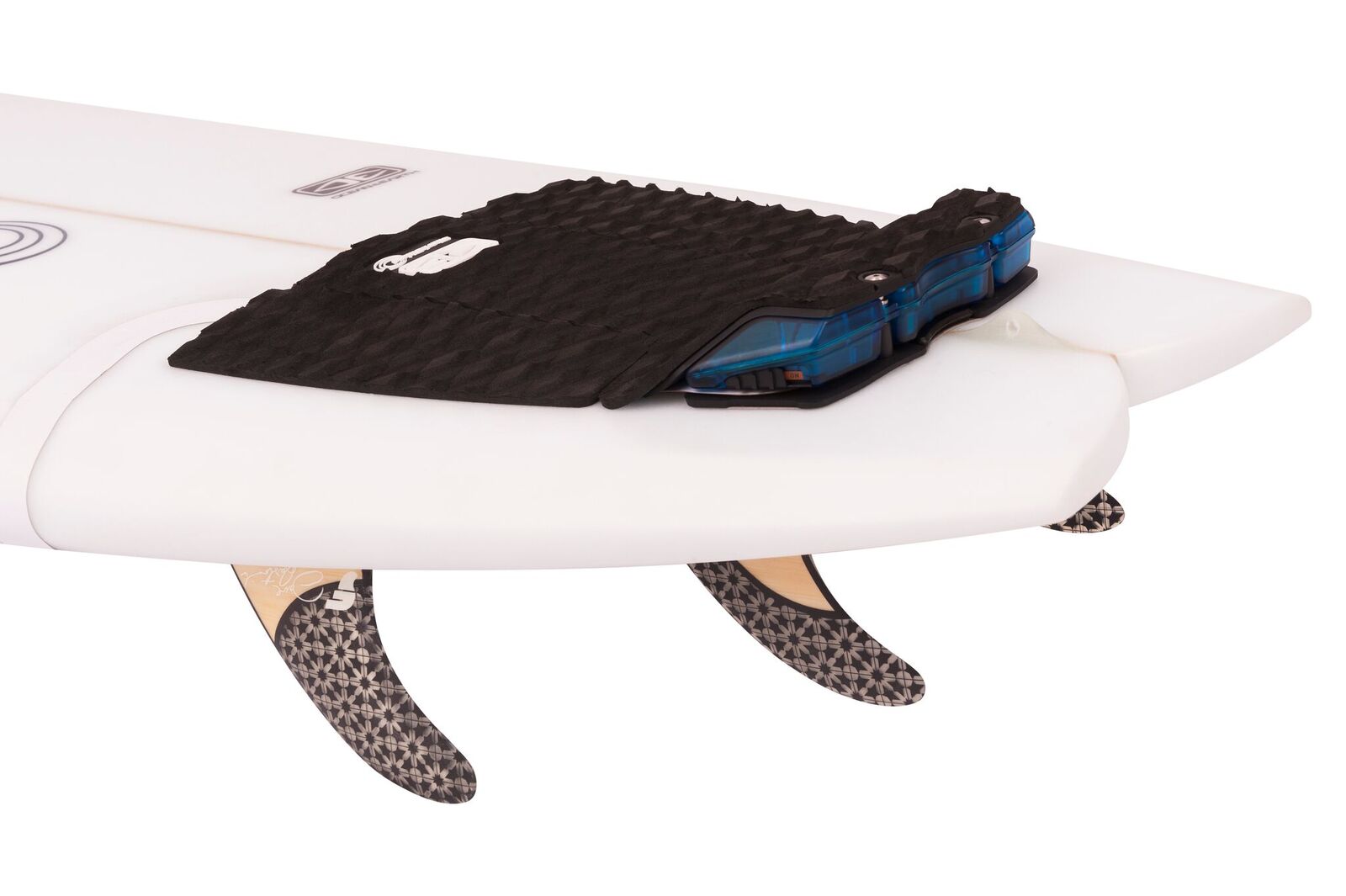 Surf's up, be safe and save: 500 more personal shark deterrents available
29 March 2019
Additional 500 rebates available for scientifically proven personal shark deterrent devices
Using a personal shark deterrent is good sea sense for surfers and divers
$200 subsidy available on approved devices purchased through a registered retailer
With autumn swells starting to roll in off our coast, enticing surfers to spend more time in the water, Fisheries Minister Dave Kelly has announced an additional 500 subsidised personal shark deterrent devices are now available.
The additional 500 rebates for scientifically proven personal shark deterrent devices takes the total made available to Western Australian surfers and divers to 4,000 devices. More than 3,400 of these devices have been purchased, with almost 500 of those bought by surfers.
The subsidy program, launched in May 2017, delivered on a McGowan Government election promise to provide a world-first subsidy for WA water users as part of a smarter, science-based approach to shark hazard mitigation. Our State's most vulnerable water users - surfers and divers - have two approved devices available for purchase.
The Ocean Guardian FREEDOM7™ is a device primarily used by divers; it can be purchased from a registered retailer involved in the subsidy program for $399. This product was the first device available through the program when it started in May 2017.
The Ocean Guardian FREEDOM+ Surf™ is a device specifically designed for surfers; it can be used on multiple boards with the purchase of additional tail pad kits. This device can be purchased for $299 from a registered retailer involved in the subsidy program. It was added to the program in May 2018 when university testing showed it significantly reduced the chance of a great white shark encounter.
To read the scientific reports on each device and for more information about the devices, visit http://www.sharksmart.com.au/staying-safe/rebate-faqs
Autumn not only brings bigger swells to our coast, but it is also the time for the annual WA salmon run. Water users are urged to use their sea sense as the salmon move along WA's coastline during autumn, as they are known to attract large marine animals including dolphins, seals, sea lions and a range of shark species.
Comments attributed to Fisheries and Science Minister Dave Kelly:
"Autumn is a busy time for our coastline, with bigger swells drawing in large crowds of surfers and the salmon run drawing in wildlife closer to shore.
"As always, people need to use their sea sense to help keep themselves safe. The easiest way for a surfer or diver to use their sea sense is to purchase and use a scientifically proven personal shark deterrent device.
"It's great news that more than 3,400 Western Australians have so far put their personal safety first and purchased a university-tested and proven device through the subsidy program.
"For as little as $299, surfers can significantly improve their own safety. It's a small price to pay for a device that has the potential to save your life.
"As well as the personal shark deterrent subsidy, we are also helping surfers keep safe through a partnership with Surfing WA to enhance patrols and provide free first aid training to surfers."
Minister's office - 6552 6100