Light ray
Light ray
Light ray
Light ray
Light ray
Light ray
Light ray










News and Alerts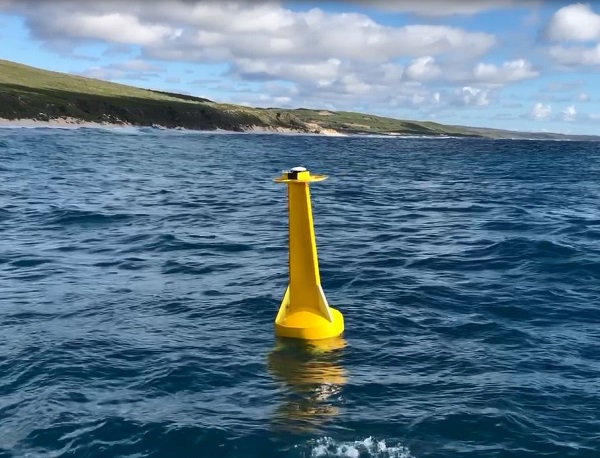 South-West beaches get new shark receivers in time for summer
08 December 2018
Shark monitoring network extended to Gracetown for the first time
Two satellite-linked receivers installed at Cowaramup Bay and one at Lefthanders
McGowan Government is doing more than ever before for shark mitigation in WA
Safety for South-West beachgoers will be boosted in time for the summer holidays, with the installation of three new satellite-linked receivers that provide near real-time alerts of tagged sharks detected within the receivers' range.
The Department of Primary Industries and Regional Development is today commencing the installation of two receivers at Cowaramup Bay and one at Lefthanders, a popular surfing spot south of Gracetown.
These acoustic receivers are satellite-linked and will detect any tagged sharks that come within 400 to 500 metres of them.
Locations for the receivers were chosen following an online survey conducted by the Department of Primary Industries and Regional Development with South-West communities.
These latest installations bring the number of satellite-linked receivers in Western Australia's shark monitoring network to 30, with others located throughout the Perth metropolitan area, Bunbury, Busselton, Meelup, Yallingup, Albany and Esperance.
The shark monitoring network plays an important role for beachgoers who want to use their sea sense at the beach. Near real-time alerts of sharks detected on the network are posted to the SharkSmart.com.au activity map and the Surf Life Saving WA Twitter feed. This allows beachgoers to make an informed decision before entering the water.
WA's shark monitoring network is just one part of the State Government's comprehensive shark mitigation strategy. This strategy includes enhanced beach helicopter and drone patrols; a world-first personal shark deterrent subsidy for divers and surfers; beach enclosures; and a SMART drumline trial off Gracetown to start in early 2019.
To learn more about developing your sea sense and the State Government's shark mitigation strategy, visit http://www.sharksmart.com.au.
Comments attributed to Fisheries Minister Dave Kelly:
"With summer and the holiday season here, beach safety continues to be a high priority for the McGowan Government.
"Since we came to government we have extended the shark monitoring network to Esperance and Gracetown, both locations of previous fatal attacks. I can't understand why the previous Liberal National Government never put receivers in these locations.
"Shark detections from these receivers are provided in near real-time to land managers and relevant authorities, who can take the appropriate actions to ensure beach safety, and information is also posted publicly to the SharkSmart activity map and SLSWA Twitter feed.
"These receivers are located at popular surfing spots and information provided by the receivers will help people make an informed choice before entering the water.
"This summer we are asking every Western Australian to use their sea sense. This includes checking SharkSmart.com.au before heading to the beach, swimming at a patrolled beach, or if surfing or diving, investing in a scientifically proven personal shark deterrent.
"It is still important that water users remain vigilant and to alert other people in the area to any shark sightings they make. All shark sightings should be reported to the Water Police on 9442 8600."
Media contact: Alyesha Anderson 0447 462 589 or 6552 6100