Light ray
Light ray
Light ray
Light ray
Light ray
Light ray
Light ray










News and Alerts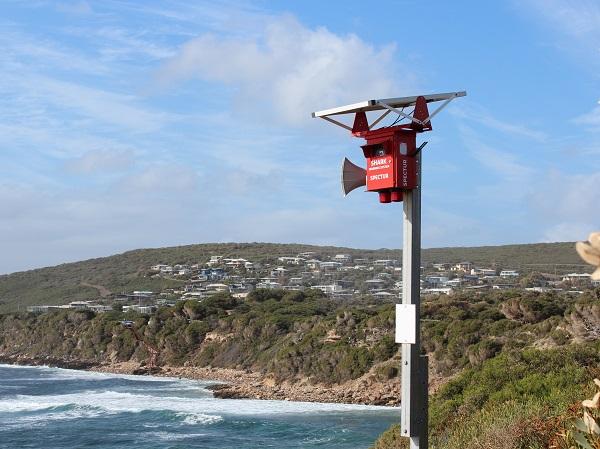 Shark Warning System upgrade to boost safety
17 October 2021
WA's beachside shark warning towers to be automatically triggered as tagged sharks are detected
McGowan Government is committed to making WA beaches safe
Automation program forms part of WA's $17 million world-leading shark mitigation strategy
The McGowan Government is enhancing our comprehensive and world-leading program of shark mitigation measures in the lead up to summer, with the Shark Warning System now automated to alert beachgoers to the presence of a tagged shark in the vicinity.
Eight automated beachside towers, currently operating with the support of the Department of Primary Industries and Regional Development (DPIRD) or the relevant local government, are installed at Twilight, West and Kelp Beds beaches along the Esperance coast, Bunker Bay near Dunsborough, and there are two each at Cowaramup Bay and Lefthanders Surf Break. An additional two automated towers have been allocated to the Town of Cottesloe for deployment.
When an adjacent Shark Monitoring Network receiver detects a tagged shark, the receiver will automatically trigger the beachside tower's flashing lights, siren and audio message, which will operate for at least one hour after the detection. Local Government rangers and DPIRD officers will continue to manually activate the towers when public shark sightings are reported. The two shark warning towers at Surfers Point and Gas Bay in Margaret River will continue to operate manually.
Under the new automation program, the beachside Shark Warning System towers will operate between 5am to 7pm from the commencement of the October school holidays until the end of April, and then between 6am to 6pm for the remainder of the year.
Comments attributed to Fisheries Minister Don Punch:
"DPIRD has developed an innovative computer program that automatically activates the beachside Shark Warning System towers when a tagged shark is detected on an adjacent Shark Monitoring receiver.
"On a recent visit to Esperance, the Shire requested the automation of their shark warning towers to alert beachgoers immediately to the detection of a tagged shark - and it is great to be able to announce this safety improvement has been delivered in time for summer.
"The Shark Warning System beachside towers provide direct valuable alerts of shark activity, but wherever and whenever you head for the ocean, remember to switch on your Sea Sense and check the SharkSmart App.
"The McGowan Government has committed $17 million to boost the services and infrastructure that support Western Australia's shark response and notification system.
"We have the most comprehensive and strongest evidence-based shark mitigation strategy in the world, so that people can continue to enjoy WA's beaches and ocean with confidence."