Light ray
Light ray
Light ray
Light ray
Light ray
Light ray
Light ray










News and Alerts
Find the latest advice, warnings, information and news here, to help you stay informed and be SharkSmart.
You can filter the latest information by alert, or media release. Current alerts and warnings are at the top of the page and highlighted.
Visit this page regularly to stay updated with the latest shark information.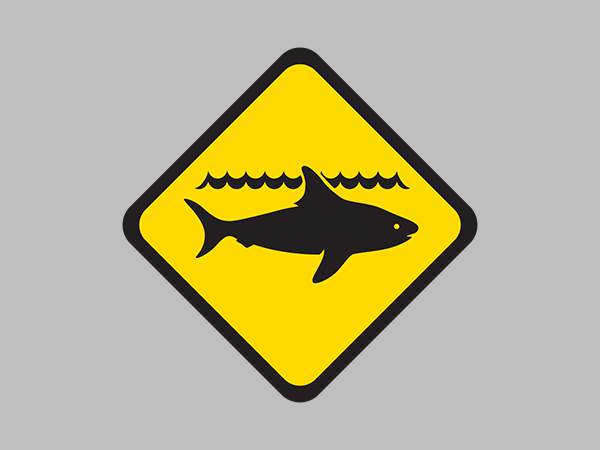 Shark WARNING for waters around Lefthanders Surf Spot
14 May 2018
Alert level:
A shark WARNING has been issued for waters between Big Rock Surf Spot and Ellensbrook Beach, near Gracetown, after an interaction with a shark at Lefthanders Surf Spot, which occurred Friday, was reported late today.
Situation:
A surfer has reported being bumped by a shark while surfing at Lefthanders Surf Spot on Friday 11 May at approximately 11:30am.
The force of the interaction lifted her off her surfboard, but did not tip her into the water.
The surfer was not injured and was able to paddle into shore unaided.
The surfer did not see the shark, however, immediately following the interaction, four small sharks were sighted by several other onlookers.
As the incident was not reported to authorities at the time, beaches remained open.
The incident occurred at approximately 11:30am on Friday 11 May and was reported today, Monday 14 May, at approximately 5:20pm.
There is no visible damage to the board.
What to do:
Adhere to beach closures advised by Local Government Rangers or Surf Life Saving WA.
Take additional caution in the Lefhanders, Gracetown area.
Keep informed of the latest detection and sighting information by checking the SharkSmart website or Surf Life Saving WA's Twitter feed.
If you see a shark, report it to Water Police on 9442 8600. All shark sighting information reported to Water Police is provided to response agencies and to the public on the SharkSmart website and Surf Life Saving WA Twitter feed.
What authorities are doing:
Fisheries officers have spoken to the surfer and, as there is no visible damage to the board, are unable to investigate further to determine what caused the bump.
Extra information:
Keep informed of the latest detection and sighting information by checking the Shark Activity Map on the SharkSmart website – www.sharksmart.com.au/shark-activity or the Surf Life Saving WA Twitter – twitter.com/SLSWA.
Check www.sharksmart.com.au/news for current alerts and warnings.