Light ray
Light ray
Light ray
Light ray
Light ray
Light ray
Light ray










News and Alerts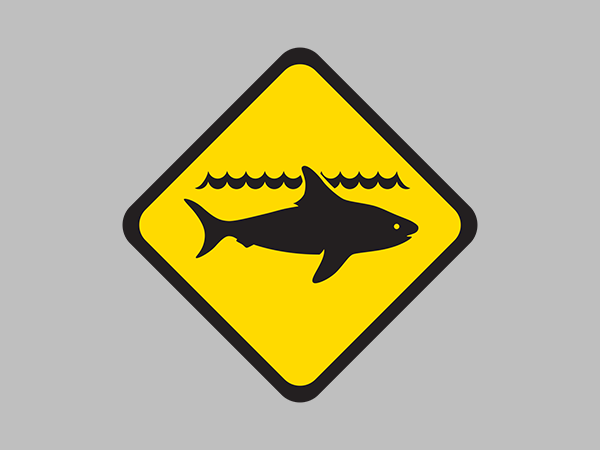 Shark WARNING for Rottnest Island
08 January 2016
Alert level:
A shark WARNING has been issued for Rottnest Island after a number of reported shark sightings in the last 7 days.
Situation:
• In the last seven days, between Transit Rocks and Marjorie Bay beach there have been 8 shark sightings reported. Locations include: Transit Rocks, Longreach Bay (2), Geordie Bay (2), Parakeet Bay, City of York Bay, and Marjorie Bay. Of these, four of the 8 have been reported as sharks with a total length of 3m or over.
• Three tagged tiger sharks have also been detected a total of 11 times, on the 3rd and 4th of January at Bickley Pt, Rottnest.
• Three of the sightings have been more than 1km offshore, and reported by people diving or undertaking other boating or fishing activities.
• While it is not uncommon for sharks to be present off the coast throughout the year. It is possible that the frequency of the recent reported sightings may increase the likelihood of encountering a shark in this area.
What to do:
• Obey beach closures advised by Local Government Rangers or Surf Life Saving WA.
• Take extra caution in the Rottnest Island area, particularly on the northern side, by swimming at patrolled beaches.
• Use additional caution if you plan to surf or dive in the area. For safety tips, see www.sharksmart.com.au/staying-safe.
• Keep informed of the latest detection and sighting information by checking the SharkSmart website or Surf Life Saving WA's Twitter feed.
• If you see a shark, report it to Water Police on 9442 8600. All shark sighting information reported to Water Police is provided to response agencies and to the public on the SharkSmart website and Surf Life Saving WA Twitter feed.
What authorities are doing:
Rottnest Island Authority, Surf Life Saving WA and Department of Fisheries will continue to monitor the situation. To keep people safe, beaches may be closed.