Light ray
Light ray
Light ray
Light ray
Light ray
Light ray
Light ray










News and Alerts
Find the latest advice, warnings, information and news here, to help you stay informed and be SharkSmart.
You can filter the latest information by alert, or media release. Current alerts and warnings are at the top of the page and highlighted.
Visit this page regularly to stay updated with the latest shark information.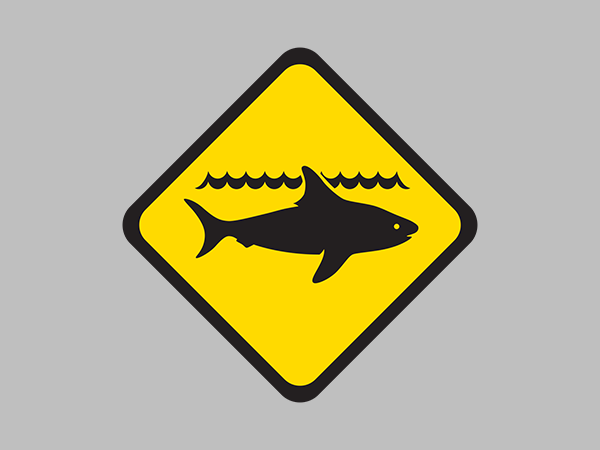 Shark WARNING for Injidup Point Beach to Cape Naturaliste
26 March 2016
Alert level:
A shark WARNING has been issued for the area between Injidup Point Beach (south of Yallingup) and Cape Naturaliste after an increased number of shark sightings reported by the Surf Life Saving South West helicopter.
Situation:
A number of unknown species of sharks has been reported on 25 and 26 March.
It is possible that the number of sightings in this area may increase the likelihood of encountering a shark in this area.
The change in activity may be due to a possible change in environmental conditions as schools of salmon have been reported in the immediate and adjacent areas in the last few days.
What to do:
Obey beach closures advised by Local Government Rangers or Surf Life Saving WA.
Take extra caution in the area between Injidup Point Beach and Cape Naturaliste by not surfing or diving particularly if large schools of fish are present.
In this area many beaches are not patrolled fulltime, so water users need to take responsibility for their actions by staying up to date.
Keep informed of the latest detection and sighting information by checking the SharkSmart website or Surf Life Saving WA's Twitter feed.
If you see a shark, report it to Water Police on 9442 8600. All shark sighting information reported to Water Police is provided to response agencies and to the public on the SharkSmart website and Surf Life Saving WA Twitter feed.
What authorities are doing:
Local authorities and Department of Fisheries will continue to monitor the situation. To keep people safe, beaches may be closed.
Extra information:
It is not uncommon for sharks to be present off the coast throughout the year
Keep informed of the latest detection and sighting information by checking the Shark Activity Map on the SharkSmart website – www.sharksmart.com.au/shark-activity or the Surf Life Saving WA Twitter – twitter.com/SLSWA. Check www.sharksmart.com.au/news for current alerts and warnings.