Light ray
Light ray
Light ray
Light ray
Light ray
Light ray
Light ray










News and Alerts
Find the latest advice, warnings, information and news here, to help you stay informed and be SharkSmart.
You can filter the latest information by alert, or media release. Current alerts and warnings are at the top of the page and highlighted.
Visit this page regularly to stay updated with the latest shark information.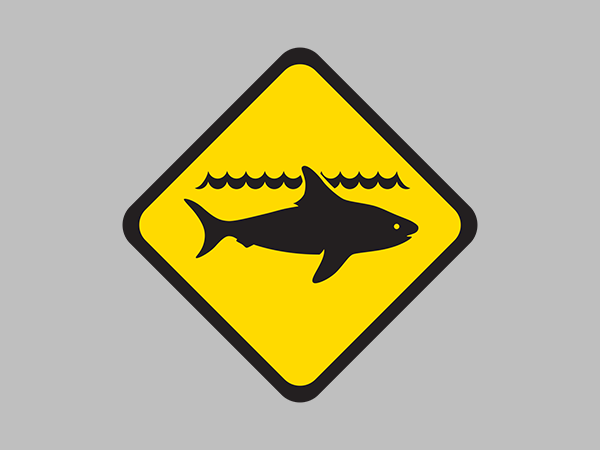 Shark WARNING for Burns Beach in the City of Joondalup
07 September 2019
Alert level:
A shark WARNING has been issued for Burns Beach in the City of Joondalup after an interaction with a shark two (2) kilometres offshore was reported at 9:26am this morning.
Situation:
A report was made by a spear fisherman who was diving with two other friends from a boat approximately two (2) kilometres offshore.
The interaction occurred approximately 100 metres from the northern boundary of the Marmion Marine Park.
The shark was described as a 4.5m white shark and was sighted by the divers several times. It was with one of the divers for up to five (5) minutes and bit the diver's fin which the diver lost. There were no injuries sustained.
What to do:
Adhere to beach closures advised by Local Government Rangers or Surf Life Saving WA.
Take additional caution in the Marmion Marine Park area near Burns Beach.
Use your Sea Sense and stay informed by checking for shark activity on the SharkSmart website or Surf Life Saving WA's Twitter feed.
If you see a shark, report it to Water Police on 9442 8600. All shark sighting information reported to Water Police is provided to land managers and relevant authorities and to the public on the SharkSmart website and Surf Life Saving WA Twitter feed.
What authorities are doing:
Fisheries officers have requested photographs of the shark from the divers to assist to determine the species of the shark.
Surf Life Saving WA has been requested to conduct helicopter patrols in the area of the interaction.
Extra information:
Bring your Sea Sense to the beach. Stay informed by checking the Shark Activity Map on the SharkSmart website – www.sharksmart.com.au/shark-activity or the Surf Life Saving WA Twitter – twitter.com/SLSWA. Check www.sharksmart.com.au/news for current alerts and warnings.