Light ray
Light ray
Light ray
Light ray
Light ray
Light ray
Light ray










News and Alerts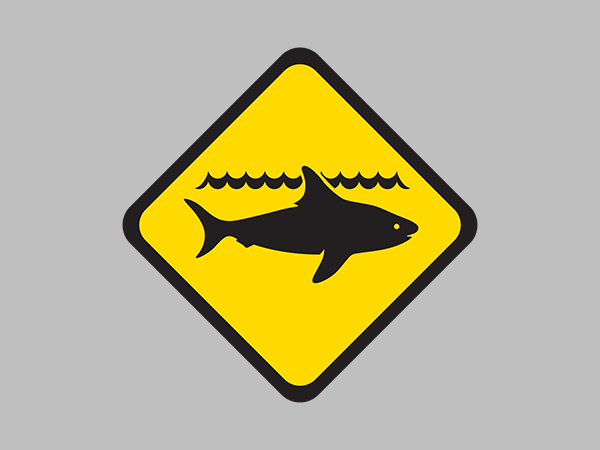 Shark WARNING continues for Perth coastal waters
30 September 2015
Alert level:
A shark WARNING has been updated and re-issued for Perth coastal waters and offshore locations including Garden Island, following high numbers of detections of bronze whaler sharks on the Shark Monitoring Network in the last seven days.
Situation:
An unusual number of bronze whaler sharks have been detected at Garden Island on the Shark Monitoring Network receiver in the last seven days. A smaller number of bronze whaler detections have also occurred at Bickley Point and Strickland Bay, Rottnest, and a white shark has been detected at Garden Island.
It is possible the frequency or duration of the recent reported sightings and detections may increase the likelihood of encountering a shark in Perth metropolitan waters.
The change in activity may be due to a change in environmental conditions – such as the presence of schooling fish including pink snapper and Australian salmon.
What to do:
Obey beach closures advised by Local Government Rangers or Surf Life Saving WA.
Take extra caution along the Perth coast, including offshore islands; by swimming at patrolled beaches, not surfing or diving close to the areas of main concern, keeping away from large schools of fish and remaining cautious in metropolitan waters.
At this time of year, many beaches are not patrolled fulltime, so water users need to take responsibility for their actions by staying up to date.
Keep informed of the latest detection and sighting information by checking the SharkSmart website or Surf Life Saving WA's Twitter feed.
If you see a shark, report it to Water Police on 9442 8600. All shark sighting information reported to Water Police is provided to response agencies and to the public on the SharkSmart website and Surf Life Saving WA Twitter feed.
What authorities are doing:
The Department of Fisheries will continue to monitor the situation. To keep people safe, beaches may be closed by Local Government rangers or Surf Life Saving WA, following reported sightings or detections.
The Department of Fisheries advises that it is unable to provide advice on the likely duration of the environmental conditions. It is possible it may continue for some time.
Extra information:
It is not uncommon for sharks to be present off the coast throughout the year, but the recent number of detections and sightings has been unusual.