Light ray
Light ray
Light ray
Light ray
Light ray
Light ray
Light ray










News and Alerts
Find the latest advice, warnings, information and news here, to help you stay informed and be SharkSmart.
You can filter the latest information by alert, or media release. Current alerts and warnings are at the top of the page and highlighted.
Visit this page regularly to stay updated with the latest shark information.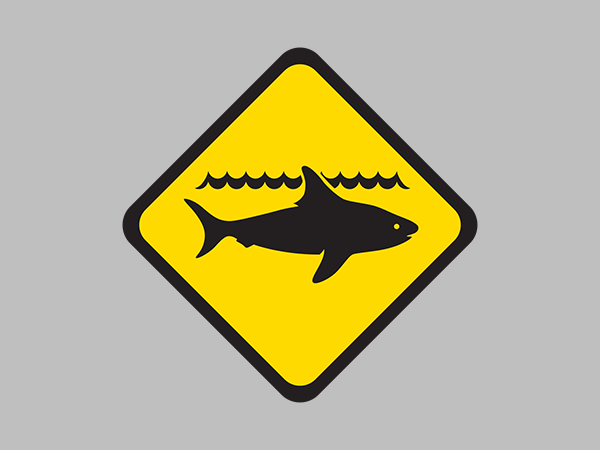 Shark INCIDENT at Sams Creek near Karratha
11 September 2017
A shark warning has been issued for Sams Creek after an interaction with a shark was reported.
The incident occurred on Sunday 10 September and was reported to authorities on Monday 11 September.
Situation:
A man was injured after being bitten by an unknown species of shark while swimming in Sams Creek at approximately 15:00 hours on Sunday 10 September.
It is understood the man was treated at Roebourne District Hospital for minor injuries.
The incident was reported around midday on Monday 11 September.
What to do:
Take additional caution in the Sams Creek area.
Keep informed of the latest detection and sighting information by checking the SharkSmart website or Surf Life Saving WA's Twitter feed.
If you see a shark, report it to Water Police on 9442 8600. All shark sighting information reported to Water Police is provided to response agencies and to the public on the SharkSmart website and Surf Life Saving WA Twitter feed.
What authorities are doing:
Please note - Fisheries Officers have been unable to make direct contact with the victim at the time of issuing this release, so is unable to provide further details on the incident.
Extra information:
Keep informed of the latest detection and sighting information by checking the Shark Activity Map on the SharkSmart website – www.sharksmart.com.au/shark-activity or the Surf Life Saving WA Twitter – twitter.com/SLSWA.
Check www.sharksmart.com.au/news for current alerts and warnings.
The Department of Primary Industries and Regional Development comprises the former departments of Agriculture and Food, Fisheries and Regional Development, together with the staff of the Regional Development Commissions.