Light ray
Light ray
Light ray
Light ray
Light ray
Light ray
Light ray










News and Alerts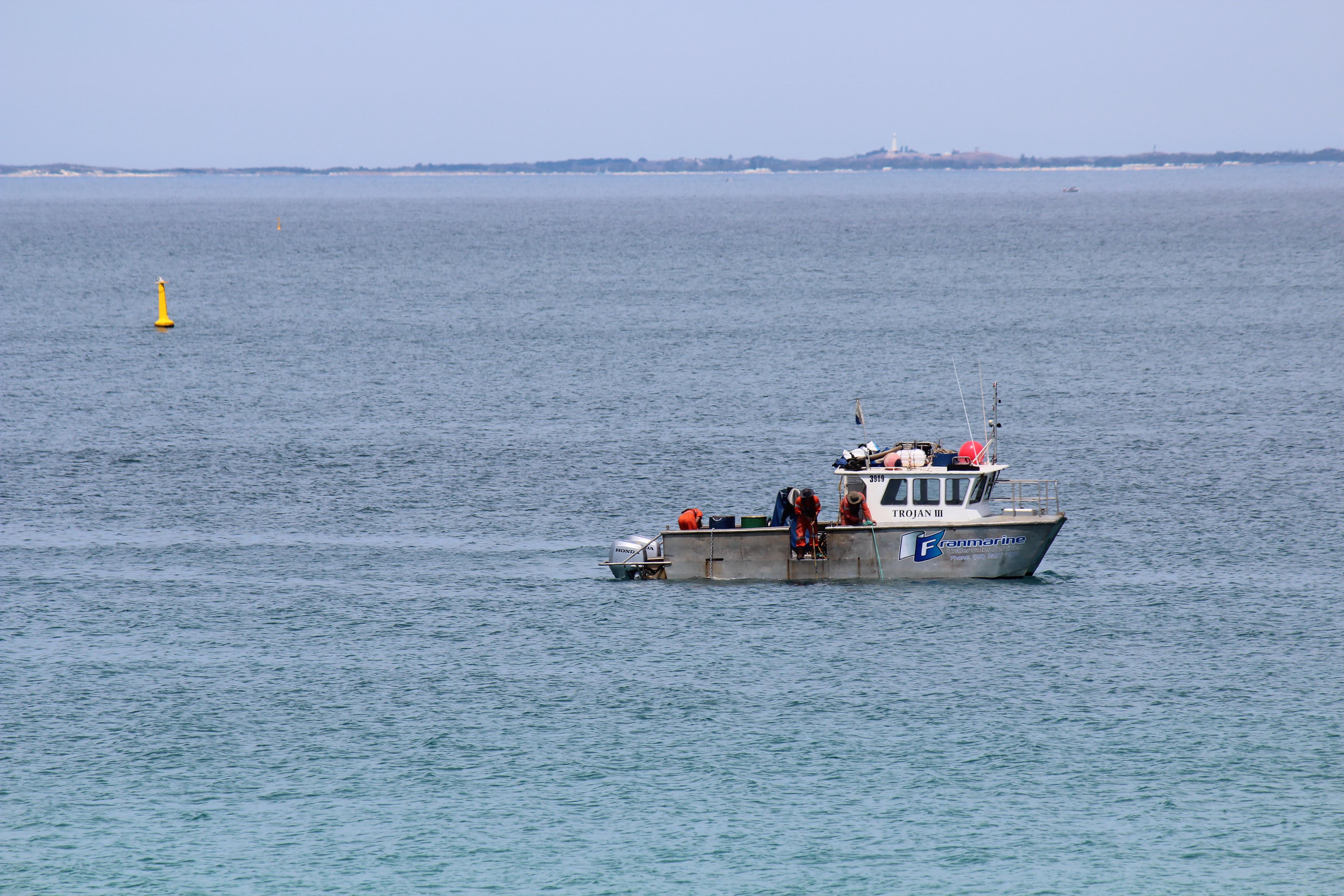 Shark detection trial to start soon at City Beach
16 December 2016
$33 million invested in shark hazard mitigation strategy since 2008
The latest addition to the Liberal National Government's $33 million shark hazard mitigation strategy is expected to be operational at City Beach from next week.
Fisheries Minister Joe Francis said it was hoped the three-month, $500,000 trial of the Clever Buoy shark detection and notification system would be up and running within days provided weather and water conditions were suitable.
Perth-based company Shark Mitigation Systems is deploying equipment on the sea floor that is linked to solar-powered surface buoys, which will be able to detect sharks as they come close to shore.
"Sonars will be placed between the two groynes which, geographically, is an ideal location for a trial - City Beach is also a very popular beach in summer that is patrolled daily by Surf Life Saving WA," Mr Francis said.
Innovation Minister Bill Marmion said Clever Buoy was locally developed technology with global potential.
"We are really excited about this system and $250,000 from the State Government's Innovation Fund has been provided to help with implementation," Mr Marmion said.
"The system will be located within 300 metres of the shore and configured to notify of any shark, two metres or greater in length. It's likely detections will trigger a closure of City Beach and beaches within one kilometre either side.
"As with all of our shark hazard mitigation measures, we cannot provide a guarantee against attacks - people must take responsibility for their own actions when entering the water."
The trial is expected to provide further information on the system's effectiveness and whether it can be integrated into existing mitigation measures and used at other sites.
Fact File
The trial will run through summer until the end of March 2017, and possibly into Easter
Beachgoers should use SharkSmart for information on the latest sightings and detections and report any new sightings to Water Police on 9442 8600
Other shark hazard mitigation methods include aerial and beach patrols, enclosures at five beaches, shark tagging and monitoring, jet skis and watch towers, a dedicated shark response unit at the Department of Fisheries and a drone technology trial
Media contacts:
Fisheries Minister's office: 6552 6500
Innovation Minister's office: 6552 6800