Light ray
Light ray
Light ray
Light ray
Light ray
Light ray
Light ray










News and Alerts
Find the latest advice, warnings, information and news here, to help you stay informed and be SharkSmart.
You can filter the latest information by alert, or media release. Current alerts and warnings are at the top of the page and highlighted.
Visit this page regularly to stay updated with the latest shark information.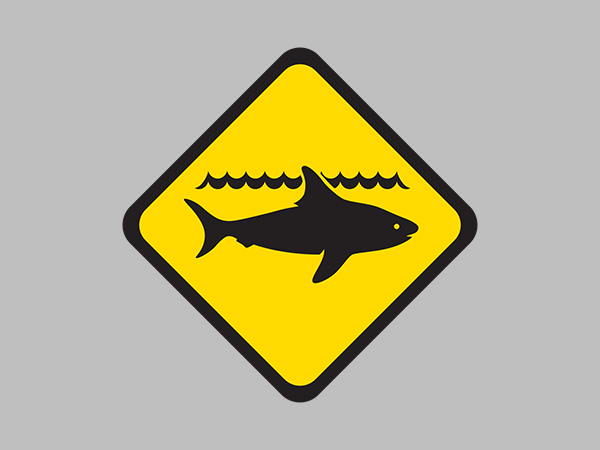 Shark ADVICE for Trigalow Beach east of Bremer Bay
13 September 2016
Alert level:
A shark ADVICE has been issued, due to two whale carcasses that have come ashore at Trigalow Beach, near Point Anne, east of the Town of Bremer Bay.
Situation:
Two False Killer Whale carcasses consisting of a four metre adult female and two metre juvenile came ashore on the afternoon of the 12th of September 2016.
The Department of Parks and Wildlife have euthanised one of the whales and the other was found already dead.
Department of Parks and Wildlife offices reported some suspected shark activity in the vicinity.
It is possible the decomposing carcass will act as an attractant that could lead to sharks coming close in to shore along this stretch of coast.
While it's not uncommon for sharks to be present off the Western Australian coast throughout the year, people should exercise additional caution while the whale carcass remains present in the area.
What to do:
Take additional caution in the Trigalow Beach area.
Adhere to any beach closures.
Keep informed of the latest detection and sighting information by checking the SharkSmart website or Surf Life Saving WA's Twitter feed.
If you see a shark, report it to Water Police on 9442 8600. All shark sighting information reported to Water Police is provided to response agencies and to the public on the SharkSmart website and the Surf Life Saving WA Twitter feed.
What authorities are doing:
The Department of Parks and Wildlife are continuing to monitor this location and will make a determination after further assessment of the situation.
The Department of Fisheries is in contact with the other authorities to receive regular updates and provide advice.
Extra information:
Keep informed of the latest detection and sighting information by checking the Shark Activity Map on the SharkSmart website – www.sharksmart.com.au/shark-activity or the Surf Life Saving WA Twitter – twitter.com/SLSWA.
Check www.sharksmart.com.au/news for current alerts and warnings.