Light ray
Light ray
Light ray
Light ray
Light ray
Light ray
Light ray










News and Alerts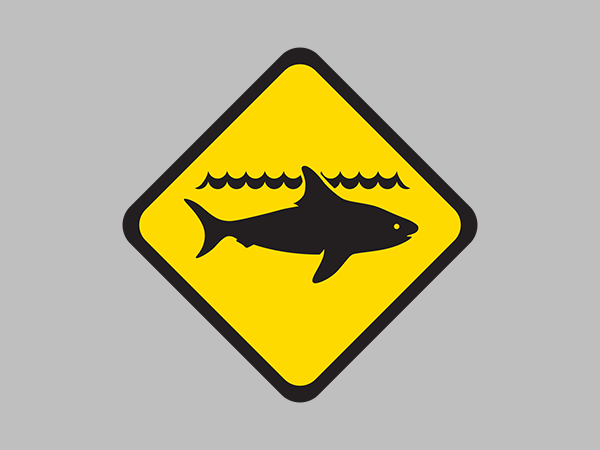 Shark ADVICE for South Boundary Campsite, on Warroora Station
24 May 2019
Update 24 May at 7pm
Parks and Wildlife staff attended the site at 13:30 today with machinery to remove the carcass if practical.
The carcass had moved approximately 500 metres north along the beach overnight and is in an area which is accessible by foot, but not by vehicle, and therefore removal is not possible at present.
The carcass has reduced in size overnight from an estimated eight (8) metres to approximately 3 to 4 metres in length and is not expected to move further north along the beach.
The decomposing whale may continue to act as an attractant to sharks.
In response, Parks and Wildlife staff have erected shark risk signs at key entry points and spoken with local campers and the pastoralist about potential shark risks.
A Regulation 44 beach closure is now in place for the CALM land comprising the Ningaloo Marine Park (terrestrial portion) adjacent Warroora Station, from the headland immediately south of the Lagoon Campsite (23°32'32.19"S, 113°43'59.71"E) to the headland immediately south of the Southern Boundary campsite (23°33'31.27"S, 113°42'57.04"E).
The closure includes the area from the shoreline to one kilometre out to sea. This means beaches and waters in this area cannot be used by divers, surfers and swimmers. This closure does not apply to vessels.
The closure will remain in force at least until 6pm on Friday 31 May 2019, however further reviews will be conducted up until this date.
Alert level:
A shark ADVICE has been issued due to a eight (8) metre humpback calf whale carcass being reported ashore at (South Boundary Campsite) on Warroora Station, approximately 40 kilometres south of Coral Bay.
Situation:
The whale carcass was reported by Water Police at 2.21pm.
It is possible the whale carcass will act as an attractant that could lead to sharks coming close in to shore along this stretch of coast.
While it's not uncommon for sharks to be present off the Western Australian coast throughout the year, people should exercise additional caution.
Parks and Wildlife officers have erected "shark risk" signs at the campsite and Warroora station staff have erected "no swimming" signs in the area
What to do:
Take additional caution in the waters that are adjacent to the South Boundary Campsite, on Warroora station.
Adhere to shark risk signs erected by Parks and Wildlife Service officers.
Use your Sea Sense and stay informed by checking for shark activity on the SharkSmart website or Surf Life Saving WA's Twitter feed.
If you see a shark, report it to Water Police on 9442 8600. All shark sighting information reported to Water Police is provided to land managers and relevant authorities and to the public on the SharkSmart website and Surf Life Saving WA Twitter feed.
What authorities are doing:
Parks and Wildlife Service officers are monitoring the situation and providing advice to relevant authorities.
Extra information:
Bring your Sea Sense to the beach. Stay informed by checking the Shark Activity Map on the SharkSmart website – www.sharksmart.com.au/shark-activity or the Surf Life Saving WA Twitter – twitter.com/SLSWA. Check www.sharksmart.com.au/news for current alerts and warnings.