Light ray
Light ray
Light ray
Light ray
Light ray
Light ray
Light ray










News and Alerts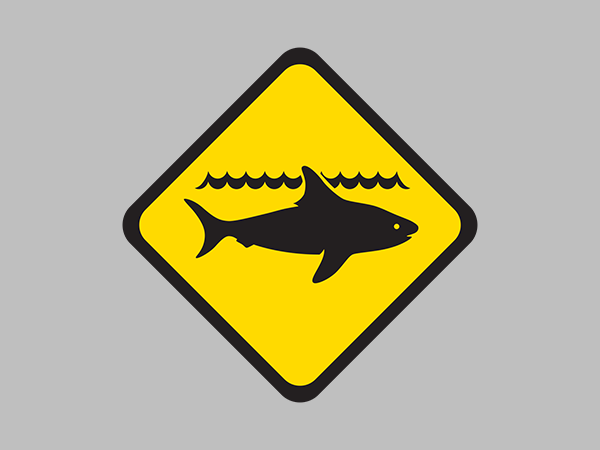 Shark ADVICE – detections outage in Shark Notification System
06 January 2017
Alert level:
A shark ADVICE has been issued for Western Australian water users due to a partial outage in the shark notification system, affecting the notification of tagged shark detections.
Situation:
Due to a system outage, tagged shark detections from the Shark Monitoring Network are currently offline, and expected to remain offline for approximately five hours.
The outage is a total outage, and affects shark monitoring receivers in Perth metro, the South West, and Albany.
During the outage any tagged shark detections will be manually monitored and posted to twitter and SharkSmart, however, there will be some delays in notifications due to the manual handling of the data.
The sightings element of the notification system remains fully operational, so water users can still call any sightings into Water Police and they will be posted as usual.
What to do:
Adhere to any beach closures advised by Local Government Rangers or Surf Life Saving WA.
Keep informed of the latest sighting information by checking the SharkSmart website or Surf Life Saving WA's Twitter feed.
If you see a shark, report it to Water Police on 9442 8600. All shark sighting information reported to Water Police is provided to response agencies and to the public on the SharkSmart website and Surf Life Saving WA Twitter feed.
What authorities are doing:
The relevant authorities that receive Shark Notification System alerts to assist them in responses have been notified of the outage; including the Surf Life Saving WA, WA Police and relevant local government rangers.
The Department of Fisheries will be working to restore the system to full operational status as soon as possible.
Extra information:
Keep informed of the latest sighting information by checking the Shark Activity Map on the SharkSmart website – www.sharksmart.com.au/shark-activity or the Surf Life Saving WA Twitter – twitter.com/SLSWA.
Check www.sharksmart.com.au/news for current alerts and warnings.
The Shark Notification System forms part of a range of shark hazard mitigation strategies in place. See www.sharksmart.com.au for additional information.