Light ray
Light ray
Light ray
Light ray
Light ray
Light ray
Light ray










News and Alerts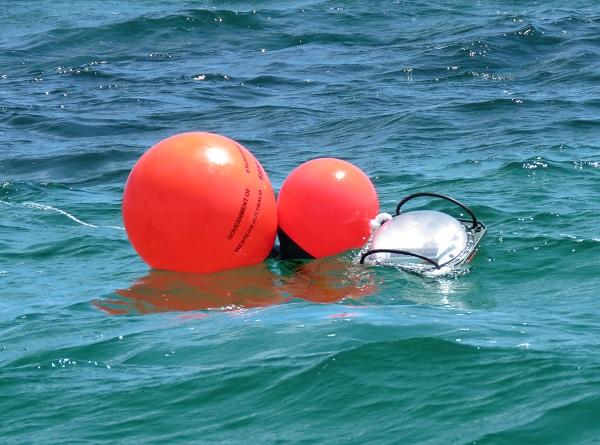 Scientific non-lethal SMART drumline trial now underway
21 February 2019
The scientific trial will help fill knowledge gaps from trials off the NSW coast
Monthly reports will inform the community on sharks caught, tagged and relocated
Both seabed-based and satellite-linked receivers will monitor tagged shark movements
Ten non-lethal SMART drumlines will be deployed daily, weather permitting, about 500 metres off the Gracetown coast for the next 15 months, as part of a rigorous scientific trial into the effectiveness of the technology.
Non-lethal SMART drumlines have been used in New South Wales since 2015 to catch, tag, relocate and release sharks. However, detailed scientific information about the effectiveness of the technology in reducing the risk of a shark attack has not been publically released.
After 12 months, the WA Chief Scientist, Professor Peter Klinken AC, will undertake an independent assessment of the effectiveness of SMART drumlines in reducing the risk of shark attacks. The Chief Scientist's report will assist government in making a science-based assessment of the potential application of SMART drumlines in Western Australia.
Unlike the previous Liberal National Government's lethal drumline trial in 2014, the McGowan Government is conducting this trial in a transparent way. Monthly catch reports will be made available on the SharkSmart website.
There is also a Ministerial Reference Group which includes representatives of Surfing WA, the Shire of Augusta Margaret River, Sea Shepherd, the Conservation Council WA, and Surf Life Saving WA to ensure the trial is open and accountable.
For local beachgoers and visitors to this popular part of the State's coast, shark alarms with lights and sirens that can be triggered remotely will alert beachgoers at popular surf breaks to shark activity. These alarms will also be triggered for shark sightings and tagged shark detections.
Water users are encouraged to check the SharkSmart website for shark activity before heading to the beach. The SharkSmart activity map will have up-to-date information about sharks caught and released as part of the trial, as well as shark sighting information and tagged shark detections in this area.
Comments attributed to Fisheries Minister Dave Kelly:
"I am pleased to get this scientific, non-lethal drumline trial underway and hope the technology is effective in reducing the risk of shark attacks in WA.
"This is not the chaotic circus of the previous government. This is an open and accountable scientific assessment of the technology to determine if it is effective as a shark hazard mitigation tool in WA.
"The McGowan Government already has a comprehensive evidence-based shark mitigation strategy to keep people safe at our beaches, but we are always open to new scientifically proven technology.
"To assist water users throughout the trial, we've installed nine new shark alarms at popular surf breaks. I urge beachgoers to pay attention to the local alerts from these new alarms.
"Beachgoers are encouraged to continue to bring their Sea Sense to the beach throughout the trial. This includes using a scientifically proven personal shark deterrent if surfing or diving and checking the SharkSmart website for local shark activity."
Minister's office - 6552 6100