Light ray
Light ray
Light ray
Light ray
Light ray
Light ray
Light ray










News and Alerts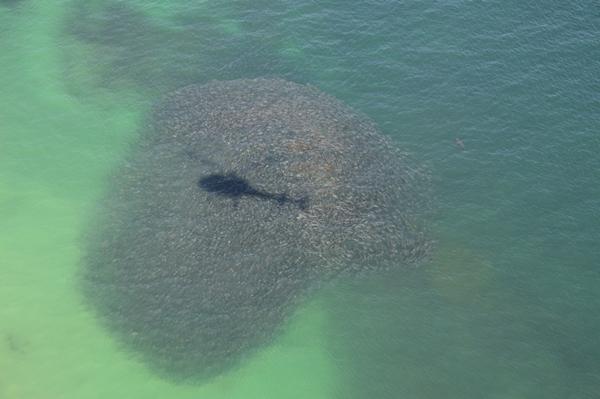 Salmon run signs spark important safety reminders
18 March 2019
Fishing from WA's sandy beaches is the safest way to enjoy salmon run excitement
Recreational fishers must wear an approved lifejacket at Salmon Holes
Swimmers, divers and surfers urged to use their Sea Sense during the salmon run
Fishers and other water users are being reminded to keep safe during the annual Western Australian salmon run, as the first schools of the popular recreational fish appear along the South Coast near Albany.
The annual salmon run draws in keen recreational fishers to spots right along our coast as the fish make their autumn migration from the Great Southern, up north to Perth and beyond. Some years WA salmon have been spotted as far north as Exmouth.
Chasing bait fish close to the coast, the salmon provide great fishing opportunities for recreational anglers, usually in March, April and sometimes May.
It is safer to fish for WA salmon from our beautiful sandy beaches, rather than coastal rocks. If you do decide to fish from rocks, using a lifejacket and adhering to local warnings are important precautions.
Wearing lifejackets at Salmon Holes, near Albany, is now mandatory after the WA lifejacket trial commenced earlier this year. Anyone not wearing a Type 1 lifejacket in the trial area can attract a fine of $200. A prosecution penalty could be as high as $1,000. Joint patrols are being carried out by Fisheries officers and rangers from the Department of Biodiversity, Conservation and Attractions.
To help keep fishers safe, the State Government provides funding for Recfishwest's Fish and Survive program. Through this program there are 105 free loan lifejackets available across 17 locations, 60 rock anchor points on the South-West and South coasts, and 45 angel rings between Dunsborough and Esperance.
For more safety tips, visit http://www.fishandsurvive.com.au
Other water users are also urged to remember that as the salmon move along WA's coastline during autumn they also attract large marine predators. These predators include dolphins, seals, sea lions and a range of shark species.
Swimmers and surfers need to take their Sea Sense with them to the beach, be aware of their surroundings and keep away from large schools of fish, seals or wildlife acting erratically. For more information, visit http://www.sharksmart.com.au
Comments attributed to Fisheries Minister Dave Kelly:
"The annual salmon run sparks excitement along our coast with fishers jumping at the opportunity to reel in a big salmon, but safety must come first.
"Along with Recfishwest, I am urging fishers to keep the sand between their toes during the annual salmon run.
"No fish is worth your life. Tragically in WA, on average, two rock fishers die each year.
"Thirteen people have died at Salmon Holes since 2002, so through our lifejacket trial we are targeting those who don't take safety seriously to wear a mandatory lifejacket.
"I encourage all water users to use their Sea Sense before going in the water. If there are salmon swimming around exercise caution."
Comments attributed to Albany MLA Peter Watson:
"The annual salmon run is a huge drawcard for locals and tourists to Albany and the south coast.
"But no fish is worth risking your life for, so I urge you that when fishing from the rocks don't fish alone and always wear a life jacket.
"Catching salmon is a great family activity and the best fun is fishing from the beach with the sand between your toes."
Minister's office - 6552 6100