Light ray
Light ray
Light ray
Light ray
Light ray
Light ray
Light ray










News and Alerts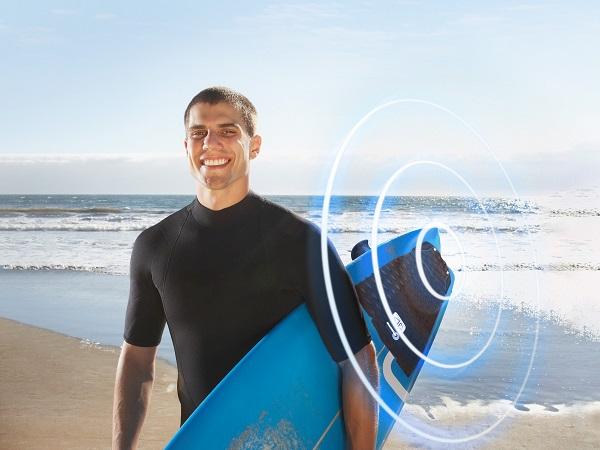 Personal shark deterrent subsidy scheme reaches 4,000 milestone
14 November 2019
​4,000 scientifically proven personal shark deterrent subsidies claimed by ocean users
Device sales have grown as a result of the digital marketing campaign
The McGowan Government's world-first personal shark deterrent subsidy scheme has reached a significant milestone with more than 4000 rebates claimed by Western Australian ocean users.
The number of the scientifically proven devices purchased has grown in the past few months on the back of a successful digital marketing campaign raising interest in the devices, in particular to raise awareness among surfing communities.
While divers still lead the take with 3,367 devices purchased, the number of surfers taking advantage of the rebate has grown to 633. Surfers are encouraged to continue to get behind the program.
The top 10 locations for the purchase of the surf device were Mandurah, Karrinyup, Scarborough, Albany, Floreat, North Beach, Hillarys, Busselton, Dunsborough and Ocean Reef. More than 50 per cent of these devices were purchased by surfers aged between 34 and 54 years of age.
The top three locations for dive device rebates were Bunbury, Mandurah and Safety Bay. Of those who have claimed a rebate, more than 50 per cent were in the South-West, followed by the metropolitan coastal suburbs and the Great Southern region.
There are still about 1,000 rebates available, after the McGowan Government increased the number to 5,000 in late September.
The program gives ocean users a $200 rebate when they purchase one of two scientifically proven devices. This means the Ocean Guardian FREEDOM+ Surf (Bundle) is reduced to $299 and the Ocean Guardian FREEDOM7 is reduced to $399.
Ocean users are also encouraged to download the State's first ever official shark notification app - SharkSmart WA. The app provides near real-time information on shark activity, including current alerts and warnings, and also provides details of safety features at each beach.
The new app can be downloaded free, from the App Store or Google Play. For more information, visit https://www.sharksmart.com.au.
Comments attributed to Fisheries Minister Dave Kelly:
"With the weather warming up and summer not too far away personal protection in the water, particularly for our divers and surfers, just makes good Sea Sense.
"The two devices available under the rebate scheme have been scientifically proven to significantly reduce interactions with white sharks.
"It's not too late to take advantage of the rebate scheme, and I encourage all our ocean users, particularly the surfing community, to purchase a device to help keep themselves or their loved ones stay safe in the water.
"More than 5,000 people have switched on their Sea Sense and downloaded the new SharkSmart WA app. This goes to show the community are aware, and keen to learn more about how to use their Sea Sense to keep safe in the water."
Minister's office - 6552 6100