Light ray
Light ray
Light ray
Light ray
Light ray
Light ray
Light ray










News and Alerts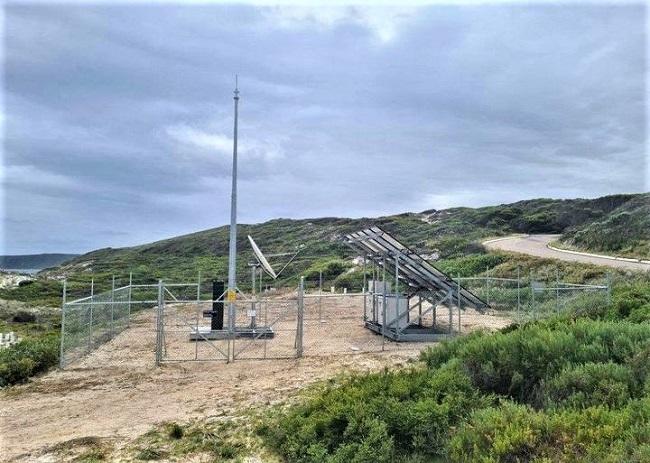 Permanent mobile tower boosts coverage at Esperance beach
03 December 2020
McGowan Government delivers on commitment for permanent mobile tower at Twilight Beach in Esperance
Extended mobile coverage will ensure quick and effective communication in an emergency
Fisheries Minister Peter Tinley has announced the installation of a new permanent telecommunications tower at Twilight Beach in Esperance today.
Telstra installed the new satellite small cell tower, as part of the McGowan Government's Regional Telecommunications Project, to provide mobile coverage across the 2.5 km beach area.
It replaces the small cell repeater installed on the roof of the Esperance Goldfields Surf Life Saving Club at Twilight Cove in March as a temporary measure to provide mobile coverage over an area of approximately 50 square metres.
The extended mobile coverage gives the public, surf club members and authorities reassurance that in emergencies they can use mobile phones to make reports in cases of emergencies and that any shark sightings can be reported immediately to Water Police.
The additional coverage also means beach goers will receive important alerts and warnings via the SharkSmart WA app.
Shark tagging operations started in Esperance in October, as part of the McGowan Government's commitment to undertake three months of targeted tagging in the area to address public safety concerns.
Shark monitoring receivers are in place at Kelp Beds, West Beach and Twilight Beach off the Esperance coast and detect acoustically tagged sharks which swim within range of the receiver. Shire of Esperance rangers then activate the shark warning systems located on the beachfronts to warn beach users.
Comments attributed to Fisheries Minister Peter Tinley:
"We understand it has been a very difficult time for the Esperance community.
"I am pleased we have been able to work with Telstra and the Shire of Esperance to deliver on our commitment and install this permanent mobile tower for Twilight Beach before summer to enhance public safety.
"We will continue to work with the Shire of Esperance over the coming months.
"I also encourage everyone planning a trip to the beach along the WA coastline to download the SharkSmart WA app as it provides near real-time information on shark activity, including current alerts and warnings, to beach goers in WA."
Comments attributed to Regional Development Minister Alannah MacTiernan:
"Improving regional telecommunications is a priority for the McGowan Government.
"I am pleased that through Telstra and the Regional Telecommunications Project, we have been able to install the new permanent cell tower at Twilight Beach in Esperance to improve mobile coverage and address public safety concerns."