Light ray
Light ray
Light ray
Light ray
Light ray
Light ray
Light ray










News and Alerts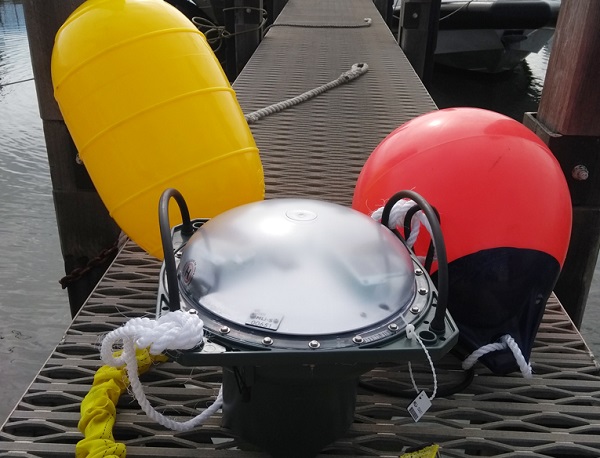 Non-lethal SMART drumline trial to start next month
27 January 2019
Scientific trial to catch, tag and relocate sharks will commence in February and run for 15 months
Contractor appointed to operate the non-lethal drumlines
Training for the contractor will occur ahead of the full deployment of the drumlines
Chief Scientist to begin independent scientific evaluation 12 months into the trial
The McGowan Government's scientific trial of non-lethal SMART drumlines will get underway in February, with Fisheries Minister Dave Kelly today announcing a contractor has been appointed to operate the drumlines.
Fairfield Pty Ltd was selected as the successful contractor through a formal tender process in accordance with government procurement processes. The contractor has extensive marine research, vessel management and commercial fishing experience.
The trial will commence before the end of February, after crew members have completed comprehensive training to ensure compliance with guidelines for the scientific assessment of the technology.
The contractor will set 10 SMART drumlines about 500 metres offshore across an 11.5 kilometre area off the coast near Gracetown in the State's South-West each day, weather permitting. The daily contractor rate is set at $6,134, with the total cost of the 15-month trial estimated at $3.84 million including both contractor and department costs.
Throughout the trial, the contractor will work alongside shark experts from the Department of Primary Industries and Regional Development to ensure the scientific integrity of the trial data. This data will be used by Chief Scientist Peter Klinken to scientifically assess if the technology is effective in reducing the risk of a shark attack.
To keep the trial transparent and provide Western Australians with the most up to date information, details of sharks caught during the trial will be posted on SharkSmart.com.au. Monthly catch reports will also be available on the SharkSmart website.
White sharks tagged during the trial can trigger any of the 30 satellite-linked Shark Monitoring Network receivers if the shark comes within 400 to 500 metres of them. In December, the McGowan Government extended the Shark Monitoring Network to Gracetown for the first time, with an additional three satellite-linked receivers deployed.
Throughout the trial, the safety of the drumline operators will be paramount.
Comments attributed to Fisheries Minister Dave Kelly:
"I am pleased to announce that the McGowan Government's scientific trial of non-lethal SMART drumlines will commence next month.
"Drumlines will be deployed in February as soon as the contractor has completed training and has all their logistics in order.
"Weather and ocean conditions permitting, the contractor will deploy and retrieve the SMART drumlines on a daily basis, always at the ready to attend a triggered line within 30 minutes of an alert.
"The McGowan Government is committed to keeping people safe at our beaches and this trial is part of our comprehensive evidence-based shark mitigation strategy.
"Twelve months into the trial, the Chief Scientist Professor Peter Klinken will begin his independent evaluation of the effectiveness of the SMART drumlines in reducing the risk of a shark attack in WA.
"As this technology is not yet scientifically proven, we urge beachgoers to bring their Sea Sense to the beach.
"Before hitting the water check the SharkSmart website to view the latest reported shark sightings and tagged shark detections, and if you're surfing or diving consider using a personal shark deterrent."