Light ray
Light ray
Light ray
Light ray
Light ray
Light ray
Light ray










News and Alerts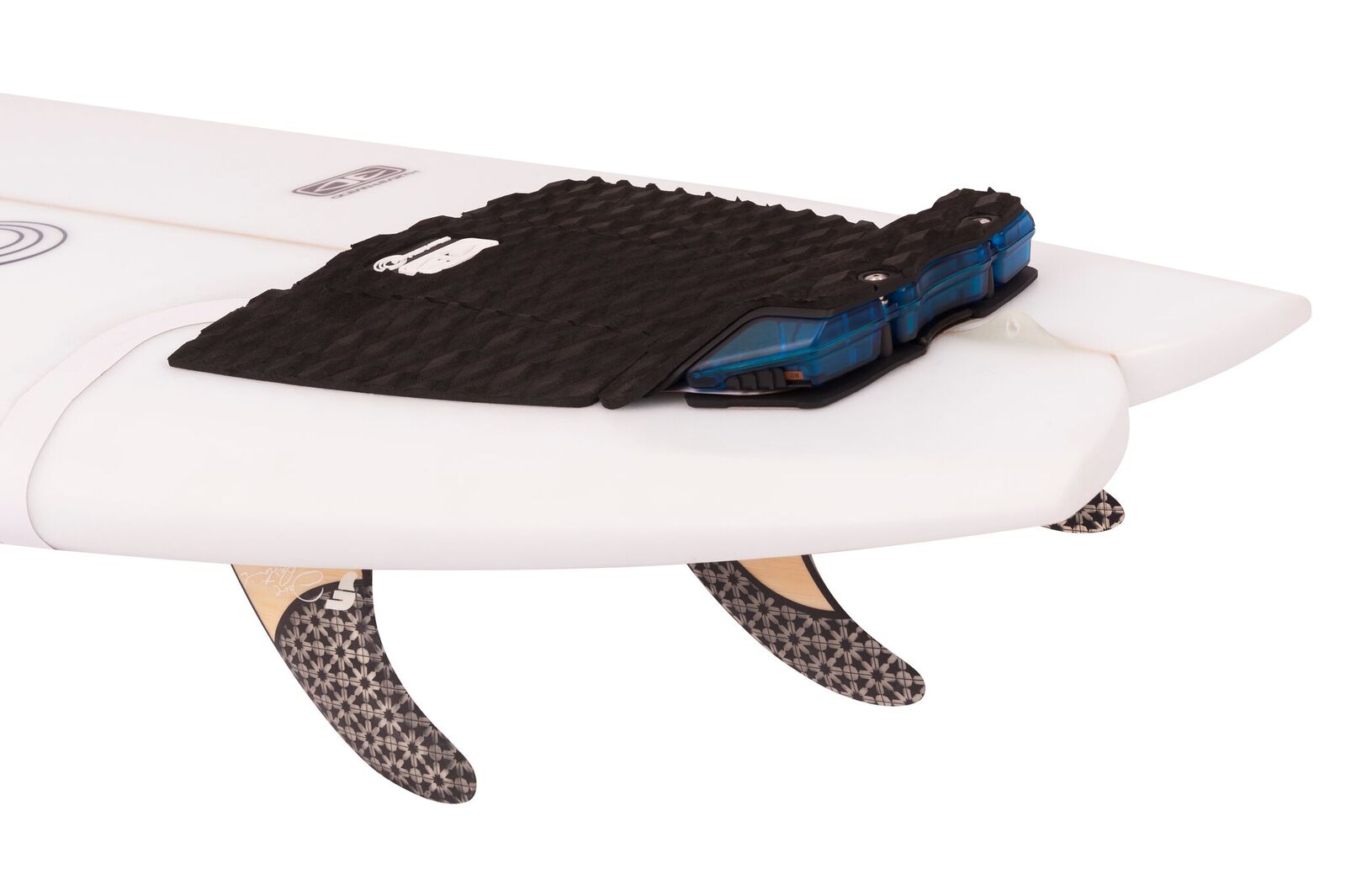 New surf device added to McGowan Government's world-first personal shark deterrent subsidy program
22 May 2018
Ocean Guardian Surf+ personal shark deterrent added to subsidy program after independent testing
University research shows the device, even in extreme circumstances, significantly reduces the risk of shark interactions
An additional $200,000 added to subsidy program for a further 1,000 devices
Fisheries Minister Dave Kelly has today announced the inclusion of a new surfer specific device to the McGowan Government's world-first personal shark deterrent subsidy.
The Ocean Guardian's (formerly known as SharkShield) Surf+ device was university-tested off the Neptune Islands in South Australia - a known white shark aggregation point.
Yesterday, the Minister called on the New South Wales Government to release a final report about the effectiveness of personal shark deterrent devices, tested by Flinders University. Following calls from the WA Minister, the NSW Government has released the report.
After considering the final report, the WA Department of Primary Industries and Regional Development has decided to include the Surf+ device in the subsidy program.
From Friday (May 25), Western Australians will be able to access a $200 rebate through retailers who sell the newly approved shark deterrent device and are registered with the department.
Western Australians have embraced the world-first subsidy since it was introduced almost one year ago, with more than 1,700 Western Australians purchasing an accredited personal deterrent device through the program.
The rebate forms just one facet of the McGowan Government's comprehensive shark mitigation strategy. Other measures include more than $7 million in funding for Surf Life Saving WA beach, helicopter and drone patrols; expanding the Shark Monitoring Network to Esperance; funding Beach Emergency Number signs; and funding for a swimming enclosure at Falcon.
For more information, visit http://www.sharksmart.com.au
Comments attributed to Fisheries Minister Dave Kelly:
"This weekend, we expect to see the first of many Western Australians purchase this new scientifically proven device, which has now been added to the McGowan Government's world-first subsidy program.
"The research shows that even in extreme circumstances - chummed and baited waters - the Surf+ reduces the risk of a shark interaction with a great white shark by at least 60 per cent.
"The department's scientists advise me that in more normal conditions, the device may produce an even higher level of deterrence.
"With the addition of this new device, the McGowan Government has decided to extend the rebate for Western Australians to purchase an additional 1,000 accredited devices.
"Western Australians have embraced this program since it was launched in May 2017. I'm sure that with the addition of this new device, we will see even more people purchase a device and significantly reduce their chance of a shark interaction."
Comments from Julie and Leon Brouwer, parents of shark attack victim Laeticia Brouwer:
"As surfers, we welcome this latest independent study to validate technology aimed at personal safety in the surf.
"We also welcome the Government's rapid response by including a device specifically designed for surfers to the shark deterrent subsidy.
"This along with a range of other strategies such as increased surveillance and awareness raising should all be part of the management solution.
"There are a range of other management options that the surfing community would also like to see taken up by government, and are being discussed further but will take time to progress.
"However in the short term, personal shark deterrents are available now, and along with the backing of a scientifically valid report, and the Government subsidy - as surfers we can do our bit to prevent further attacks."
Minister's office - 6552 6100