Light ray
Light ray
Light ray
Light ray
Light ray
Light ray
Light ray










News and Alerts
Find the latest advice, warnings, information and news here, to help you stay informed and be SharkSmart.
You can filter the latest information by alert, or media release. Current alerts and warnings are at the top of the page and highlighted.
Visit this page regularly to stay updated with the latest shark information.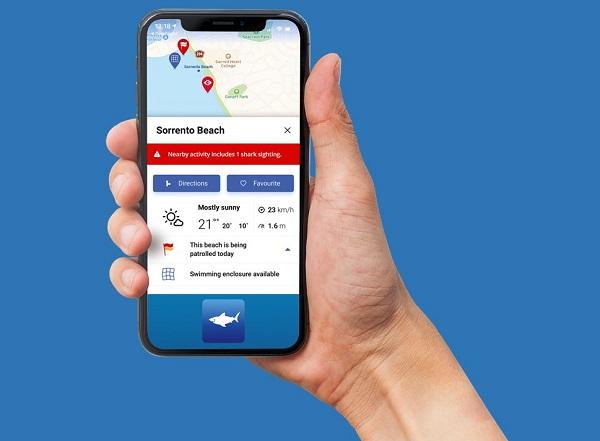 New SharkSmart WA app to help Switch on your Sea Sense
27 October 2019
The McGowan Government is doing more than ever to help keep you safe at the beach
Free SharkSmart WA app now available to check your local beach conditions
Ocean users encouraged to use the app and switch on their Sea Sense to keep safe this summer
The McGowan Government today added another safety initiative to Western Australia's comprehensive shark hazard mitigation strategy, with the release of the State's first-ever official shark warning app.
The SharkSmart WA app works seamlessly alongside the popular SharkSmart website. It helps water users switch on their Sea Sense by providing near real-time information of shark activity including current alerts and warnings
SharkSmart WA app features include:
Explore shark activity information and beach safety features along the WA coast;
Discover the locations of shark monitoring receivers, beach enclosures, Surf Life Saving WA (SLSWA) patrols and Beach Emergency Numbers (BEN) signage;
Users can select their favourite locations to receive personalised notifications for shark activity as it happens;
Information of shark activity, including current alerts and warnings. Information is prioritised into Nearby, Your Favourites and Other Locations providing the most relevant information for the user; and
User can use the location detail provided while at the beach to report shark sightings or whale carcasses to Water Police as soon as possible.
A new Sea Sense campaign was also launched today to inform the community about how they can use the McGowan Government's comprehensive shark hazard mitigation strategy to keep safe at the beach. The campaign will feature across print, outdoor, television, radio and digital platforms and has a budget of $328,000.
The McGowan Government's comprehensive shark hazard mitigation strategy also includes enhanced beach SLSWA patrols; a world-first personal shark deterrent subsidy for divers and surfers; an extended Shark Monitoring Network to Esperance and the Capes region and tagging operations.
The new app can be downloaded free, from the App Store or Google Play. More at: https://www.sharksmart.com.au/
Comments attributed to Fisheries Minister Dave Kelly:
"This summer we're doing more than ever before to help people keep safe at WA beaches.
"The SharkSmart WA app is designed to help ocean users make an informed decision about their water use and take personal responsibility for their safety.
"While the chance of a shark encounter in WA is low, it's important that ocean users switch on their Sea Sense when they head into the ocean."
"I encourage every Western Australian that loves to use our ocean to download the app to get the latest beach safety information at their fingertips."
Minister's office - 6552 6100