Light ray
Light ray
Light ray
Light ray
Light ray
Light ray
Light ray










News and Alerts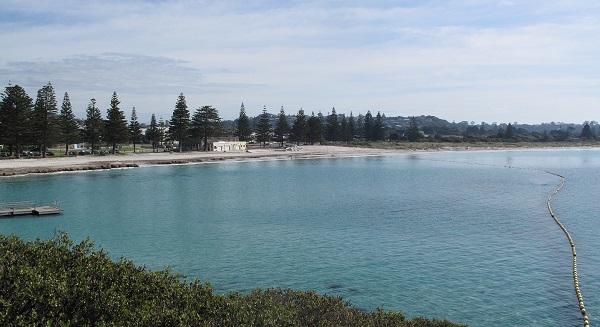 New beach enclosure for Albany creates jobs and supports tourism
09 June 2020
McGowan Government approves up to $200,000 to replace barrier at Ellen Cove
City of Albany will remain responsible for maintenance of beach enclosure
Project expected to support two full-time jobs once completed
The McGowan Government will provide up to $200,000 to replace the Ellen Cove beach enclosure, giving swimmers peace of mind and encouraging tourism.
The Ellen Cove beach enclosure was installed in March 2016 as part of the three-year trial by the City of Albany - which took on responsibility for its maintenance.
But the barrier, part of the State Government's suite of shark hazard mitigation measures, has degraded to such an extent that it needs replacement.
The McGowan Government will provide funding on a dollar for dollar basis with the City of Albany up to a total of $200,000 to replace the beach enclosure.
Comments attributed to Premier Mark McGowan:
"Middleton Beach is one of Albany's greatest tourist attractions and the enclosure at Ellen Cove has provided beach users and bathers with an additional sense of safety and security since it was first installed in 2016.
"The funding to help install a new enclosure will create up to four local jobs during the construction and installation phase and support two full-time jobs for the ongoing maintenance of the facility.
"Before our election to Government, we pledged to improve the level of safety for beach users, and we are living up to that promise."
Comments attributed to Fisheries Minister Peter Tinley:
"Along with our shark monitoring network and our subsidy program for personal shark deterrents, shark barriers are an important tool in allowing beach users from Perth to Esperance to enjoy some of the world's best beaches.
"The resources we have deployed demonstrate that we have one of the most comprehensive shark mitigation strategies in the country."
Comments attributed to Albany MLA Peter Watson:
"This is a hugely important project for people in Albany and I'm pleased we've been able to support the replacement enclosure.
"Ellen Cove is a popular swimming spot for local and tourists alike, and the enclosure will allow everyone to enjoy the water safely."