Light ray
Light ray
Light ray
Light ray
Light ray
Light ray
Light ray










News and Alerts
Find the latest advice, warnings, information and news here, to help you stay informed and be SharkSmart.
You can filter the latest information by alert, or media release. Current alerts and warnings are at the top of the page and highlighted.
Visit this page regularly to stay updated with the latest shark information.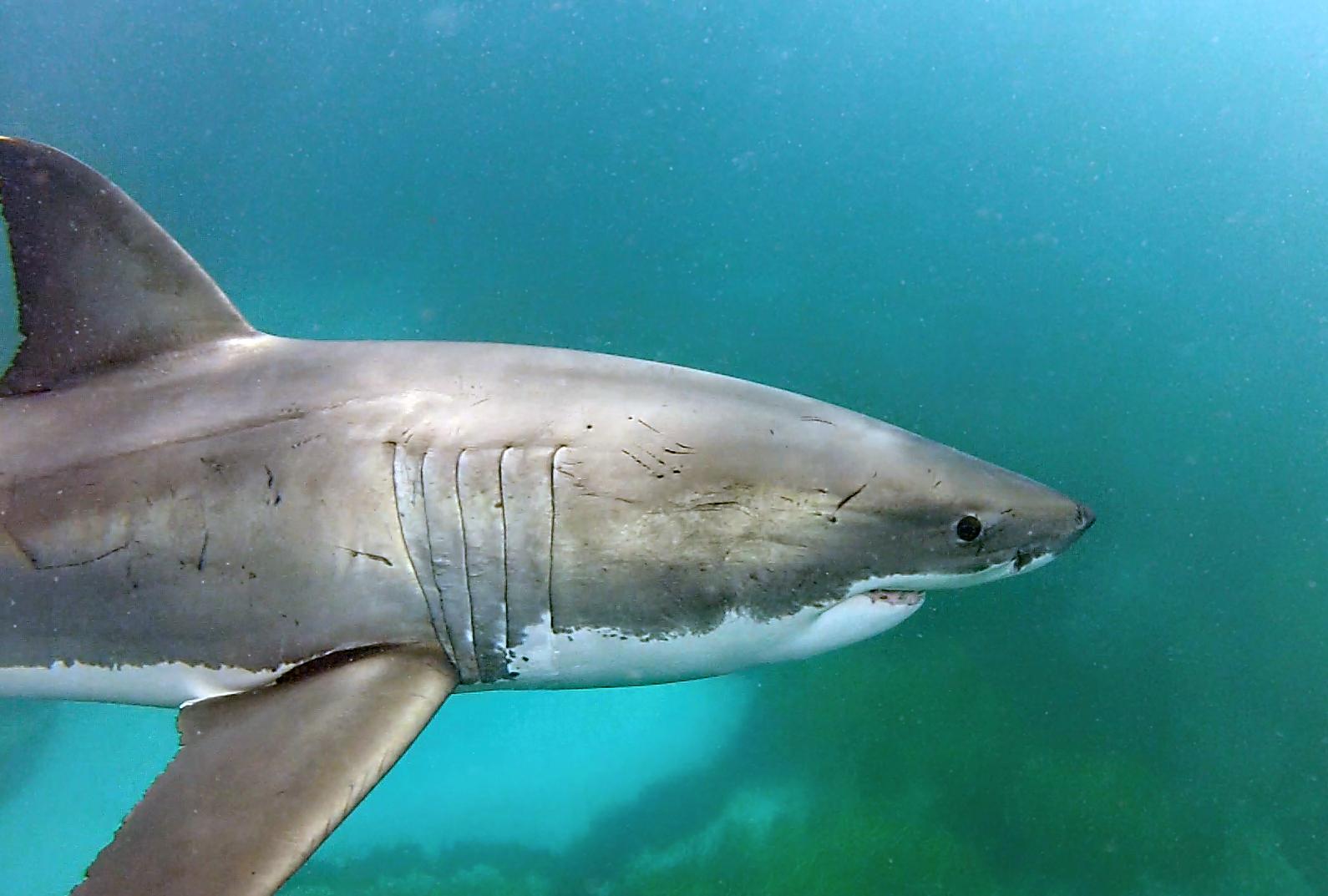 More white sharks tagged in Esperance operation
16 February 2018
Long-lasting internal tags have been inserted into 16 white sharks off Esperance
The tags can be detected on WA's 27 satellite-linked shark monitoring receivers
More than 860 sharks including 258 white sharks have now been tagged
An expert team from the Department of Primary Industries and Regional Development has just completed an operation off Esperance to tag white sharks at the request of the community.
A total of 11 female and five male white sharks were tagged across a total of 25 days in November and December last year and this month. Tagging occurred at a range of locations near Esperance including Alexander Point, Salisbury Island, Daw Island, Israelite Bay, Cape Pasley, Middle Island and Cape Arid.
All 16 white sharks can now be detected if they swim within range of one of Western Australia's 27 satellite-link shark monitoring receivers. None of the tagged sharks have so far been detected by the Shark Monitoring Network.
A beached whale carcass at Alexander Point attracted sharks into the area, enabling the team to tag 12 white sharks at that location and a further four at Salisbury Island. These sharks are from the southern-western population that extends from Victoria, along the South Australian coast as well as WA's south and west coasts.
White sharks are known to be highly mobile and travel long distances, and events such as a whale carcass stranding provide a significant attractant to white and other sharks.
The 16 white sharks ranged in size from 2.8 metres to 4.6 metres in length.
Comments attributed to Fisheries Minister Dave Kelly:
"Tagging operations are an important part of the McGowan Government's multi-faceted shark mitigation strategy to help keep Western Australians safe at the beach.
"Seventeen sharks, including 15 white sharks were tagged during 2017 and a further four white sharks were tagged this month.
"This is a significant increase on the eight sharks tagged in 2016, of which just three were white sharks.
"When a tagged shark swims within 500 metres of a Shark Monitoring Network receiver, an alert is posted on SharkSmart.com.au and Surf Life Saving WA Twitter feed almost instantly, allowing beach authorities to close beaches where necessary.
"Beachgoers are encouraged to check the activity map on SharkSmart.com.au before heading to the beach to ensure they are informed of the latest shark detections and sightings in their area."
Minister's office - 6552 6100