Light ray
Light ray
Light ray
Light ray
Light ray
Light ray
Light ray










News and Alerts
Find the latest advice, warnings, information and news here, to help you stay informed and be SharkSmart.
You can filter the latest information by alert, or media release. Current alerts and warnings are at the top of the page and highlighted.
Visit this page regularly to stay updated with the latest shark information.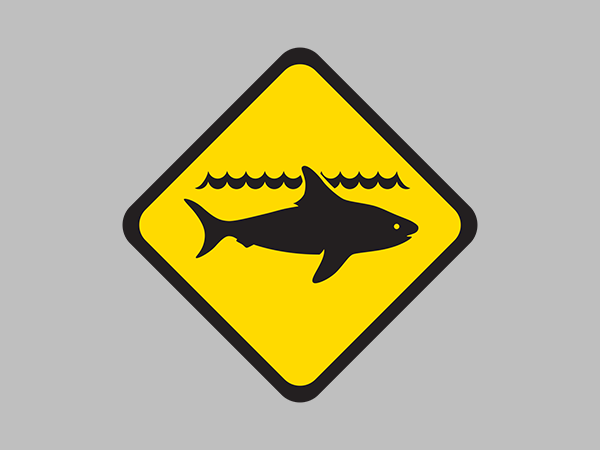 Mindarie beaches to reopen but additional caution is advised
09 June 2016
Beaches around Mindarie – where a fatal shark incident occurred one kilometre offshore last Sunday – will be reopened tomorrow by the City of Wanneroo.
Beaches to be reopened are located either side of Mindarie Boat ramp - from Claytons Beach and Surf Spot south of the ramp and Quinns Beach to the north.
Although beaches will be re-opened, given the severity of Sunday's incident, the department advises water users to take additional caution in the Mindarie area.
What to do:
Obey beach closures advised by Local Government Rangers or Surf Life Saving WA.
Take extra caution in the area by not surfing or diving when large schools of fish are present.
Keep informed of the latest detection and sighting information by checking the SharkSmart website or Surf Life Saving WA's Twitter feed.
If you see a shark, report it to Water Police on 9442 8600. All shark sighting information reported to Water Police is provided to response agencies so beaches can be closed if needed, and to the public on the SharkSmart website and Surf Life Saving WA Twitter feed.
What authorities are doing:
Local Government rangers, Surf Life Saving WA and Department of Fisheries will continue to monitor any new shark sighting reports. To keep people safe, beaches may be closed.
Keep informed of the latest detection and sighting information by checking the Shark Activity Map on the SharkSmart website – www.sharksmart.com.au/shark-activity or the Surf Life Saving WA Twitter – twitter.com/SLSWA.
Check www.sharksmart.com.au/news for current alerts and warnings.