Light ray
Light ray
Light ray
Light ray
Light ray
Light ray
Light ray










News and Alerts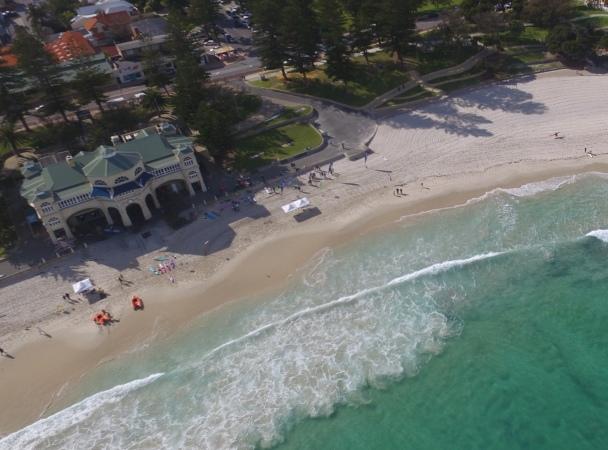 Lift-off for shark surveillance drone trial
09 October 2016
$88,000 Liberal National Government investment in SLSWA trial of drone surveillance technology
Trial to be conducted at metropolitan and regional locations this summer
Drone technology is to be trialled in the latest initiative of the Liberal National Government's $33 million investment in the Western Australian Shark Hazard Mitigation strategy.
Fisheries Minister Joe Francis today announced one-off funding of $88,000 to enable Surf Life Saving WA (SLSWA) to conduct a three-month trial of drone surveillance at a number of metropolitan and regional beaches.
"Drone technology has advanced significantly in recent years and it makes sense to test if it can be used effectively to make our beaches safer," Mr Francis said.
Under the trial, a small drone equipped with a high definition camera will stream live pictures back to SLSWA operators.
The Minister said as well as keeping a lookout for sharks, drones could potentially be used to spot other dangers such as rips and schools of bait fish, which could attract sharks.
"The trial will assess whether this 'eye in the sky' technology can add value to the beach surveillance currently provided by helicopter and beach patrols," he said.
"SLSWA will trial the technology to test its capability against varying environmental factors, such as weather conditions and beach geography.
"During the trial, which will run from November 2016 to January 2017, the drone will be flown at beach events such as surf carnivals and other community activities."
Mr Francis said the State Government had not guaranteed ongoing funding to drone surveillance and any future commitment would depend upon an evaluation of the trial results.
Fact File
The Government has invested more than $33 million in shark hazard mitigation strategies
For more information, visit the Western Australian Shark Hazard Mitigation strategy
Government-funded initiatives include aerial and beach patrols, shark monitoring and tagging, beach enclosures, SharkSmart and research into deterrents and shark behaviour
There have been 23 shark-related deaths in WA in the past 100 years, with 14 fatalities since 2000
Minister's office - 6552 6500