Light ray
Light ray
Light ray
Light ray
Light ray
Light ray
Light ray










News and Alerts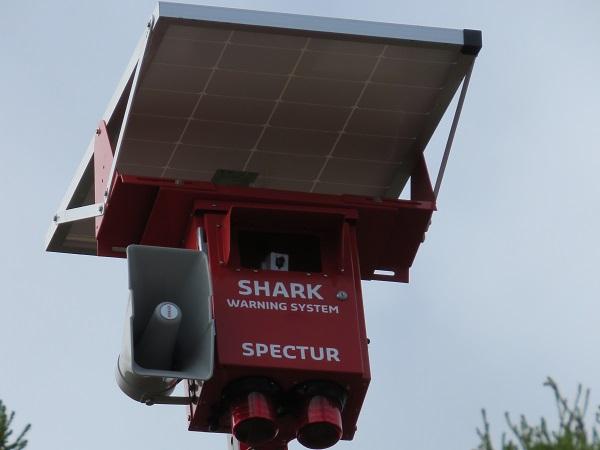 Land-based warning beacons boost Sea Sense capability in Esperance
03 February 2020
McGowan Government installs three shark warning towers at Esperance beaches
Local council will manage day-to-day operations of the towers and alerts
Shire rangers to activate flashing red lights and sirens on the towers when required
The installation of new shark warning towers at three popular beaches around Esperance will get underway this week, as part of the McGowan Government's response to a fatal shark attack that claimed the life of local diver Gary Johnson on January 5.
It was the second fatal shark attack in the Esperance area in less than three years.
Fisheries Minister Peter Tinley promised the installation of the towers, which feature visual and audio warning systems, following talks with the local council, local interest groups and Mr Johnson's widow who was diving with him at the time he was fatally attacked.
In addition, Mr Tinley committed to having two new Shark Monitoring Network receivers installed at Twilight Beach to keep track of acoustically tagged sharks - a process scheduled for completion in the coming weeks.
Two Shark Monitoring Network receivers are already in place at Kelp Beds and West Beach.
Shire rangers will remotely trigger the three new shark warning towers - at Kelp Beds, West Beach and Twilight Beach - when tagged shark detections, or shark sightings in areas near the beaches, are posted on WA's shark notification system.
Once activated, a tower siren emits a warning tone, followed by a voice message informing of nearby shark activity. Red flashing lights on the towers simultaneously provide a visual warning to beach users.
Esperance beachgoers and ocean users can report shark sightings to Water Police by calling 9442 8600, and the notification system will relay the report to the Esperance Shire rangers who can then activate the relevant shark warning tower.
Comments attributed to Fisheries Minister Peter Tinley:
"The McGowan Government is working closely with the Esperance Shire Council to boost shark safety at three of its popular local beaches. The council has taken responsibility to manage operations of the shark warning towers.
"Towers with visual and audio alarms are already used to alert beachgoers and others at coastal surf spots on parts of WA's South-West coast managed by the Margaret River Shire Council as part of the State Government's SMART drumline trial.
"The Shark Monitoring Network receivers that provide shark alerts at Kelp Beds and West Beach will now have adjacent shark warning towers and that same technology for detecting tagged sharks will be set up later this month at Twilight Beach near the third new tower."