Light ray
Light ray
Light ray
Light ray
Light ray
Light ray
Light ray










News and Alerts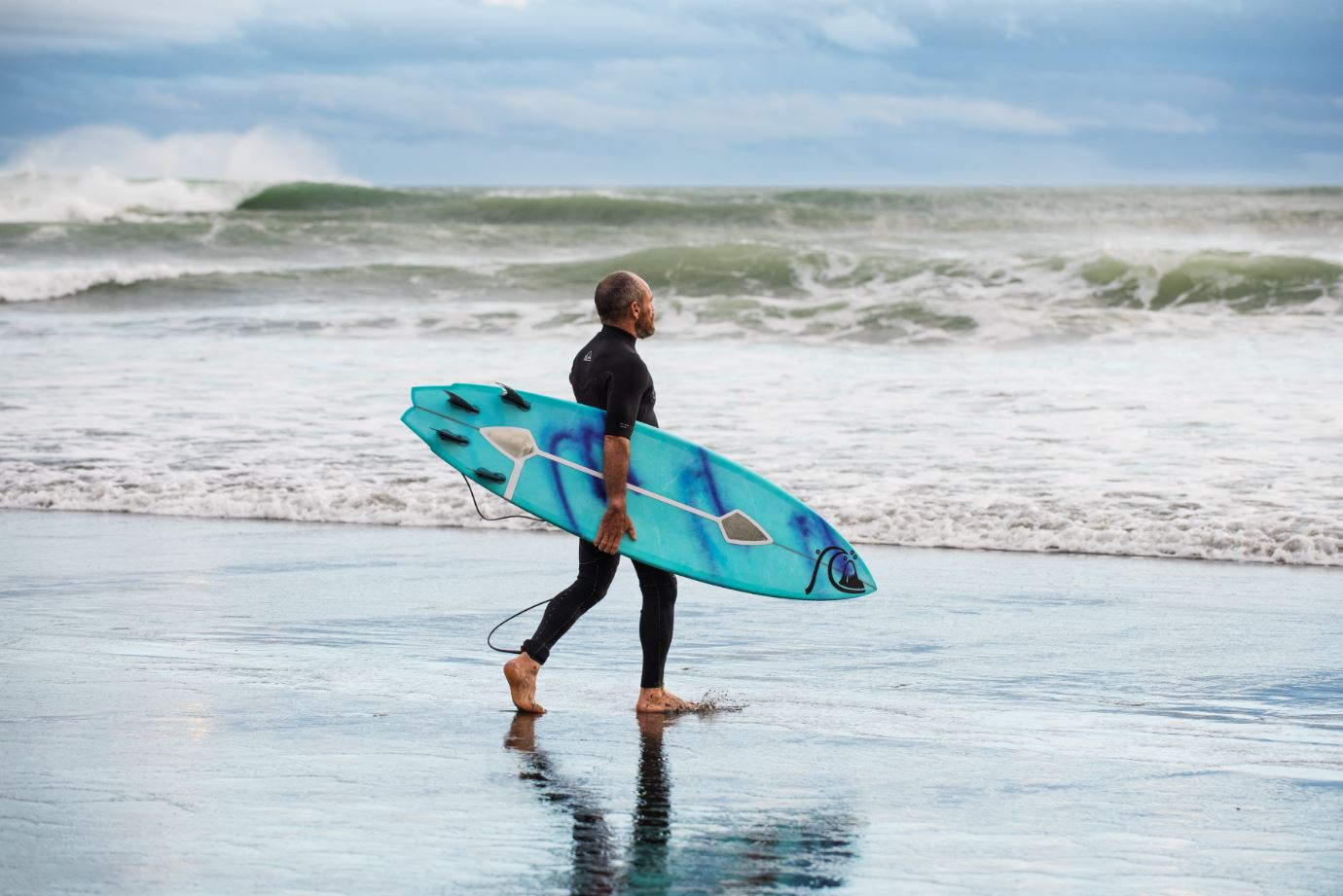 Hot off the shelves - new surfer specific personal shark deterrent subsidy now available
24 May 2018
Subsidy on Ocean Guardian Surf+ personal shark deterrent now available in stores
University research shows the device, even in extreme circumstances, significantly reduces the risk of shark interactions
An additional $200,000 added to subsidy program for a further 1,000 devices
Fisheries Minister Dave Kelly has urged surfers to consider buying the new surfer specific device, which from today (May 25) can be purchased through the McGowan Government's world-first personal shark deterrent subsidy.
The Ocean Guardian's Surf+ device was tested and proven by Flinders University in extreme circumstances - chummed and baited waters in a known shark aggregation area - to reduce the risk of a shark interaction with a great white shark by at least 60 per cent.
In more normal surfing conditions, the device is likely to produce an even higher level of deterrence.
Western Australians can now access a $200 rebate through retailers who sell the newly approved shark deterrent device and are registered with the Department of Primary Industries and Regional Development.
The release of the surf device today, follows on from last year's successful launch of a subsidy for another device - the Ocean Guardian FREEDOM7 - primarily used by divers. More than 1,700 Western Australians have purchased this device.
The rebate forms just one facet of the McGowan Government's comprehensive shark mitigation strategy. Other measures include more than $7 million in funding for Surf Life Saving WA beach, helicopter and drone patrols; expanding the Shark Monitoring Network to Esperance; tagging programs; funding for Beach Emergency Number signs; and funding for a swimming enclosure at Falcon.
For more information, visit http://www.sharksmart.com.au
Comments attributed to Fisheries Minister Dave Kelly:
"Surfers can now purchase this scientifically proven, subsidised device and be out catching waves this weekend with the confidence they have significantly reduced their chance of a shark interaction.
"Research by Flinders University shows that even in extreme conditions - chummed and baited waters - the device reduced the risk of an interaction by at least 60 per cent.
"This device will allow surfers to take protection with them, even to the most remote surf locations in WA.
"The State Government has a comprehensive shark mitigation strategy to help protect all water users. This strategy includes personal shark deterrents, beach enclosures, tagging programs, new beach signage, an extended Shark Monitoring Network and beach, helicopter and drone patrols.
"Western Australians can be assured the McGowan Government is committed to helping keep people safer at our beaches and will continue to look at any new measures backed by science."
Minister's office - 6552 6100