Light ray
Light ray
Light ray
Light ray
Light ray
Light ray
Light ray










News and Alerts
Find the latest advice, warnings, information and news here, to help you stay informed and be SharkSmart.
You can filter the latest information by alert, or media release. Current alerts and warnings are at the top of the page and highlighted.
Visit this page regularly to stay updated with the latest shark information.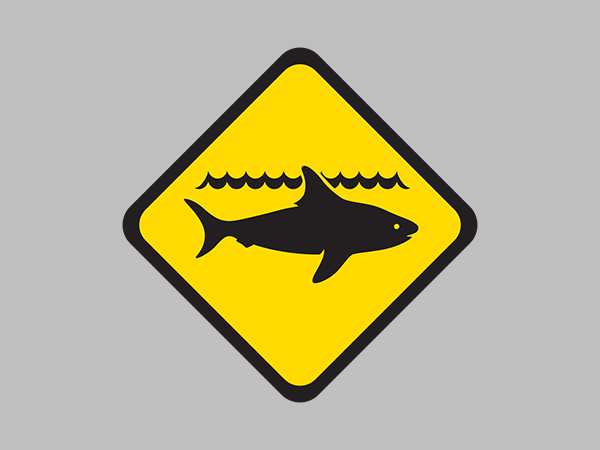 Fisheries officers continue to patrol water near shark incident
01 June 2016
Department of Fisheries officers will continue to patrol the water in the vicinity of Surf Break Lookout, Falcon, near Mandurah, on Thursday following a serious shark incident in the area on Tuesday.
Officers captured a white shark, estimated to be 4.2 metres in length, on Wednesday afternoon, close to the area where a man was seriously injured while surfing on Tuesday.
Beaches in the area remain closed until further notice and swimmers are advised to stay out of the water.
Department Officers are also conducting beach patrols and the Department continues to monitor the situation.
The Department says the captured white shark has expired on the line, and the carcass was disposed of at sea, after measurements and samples were taken.
Extra information:
If you see a shark, report it to Water Police on 9442 8600.
Keep informed of the latest detection and sighting information by checking the Shark Activity Map on the SharkSmart website – www.sharksmart.com.au/shark-activity or the Surf Life Saving WA Twitter – twitter.com/SLSWA.
Check www.sharksmart.com.au/news for current alerts and warnings.