Light ray
Light ray
Light ray
Light ray
Light ray
Light ray
Light ray










News and Alerts
Find the latest advice, warnings, information and news here, to help you stay informed and be SharkSmart.
You can filter the latest information by alert, or media release. Current alerts and warnings are at the top of the page and highlighted.
Visit this page regularly to stay updated with the latest shark information.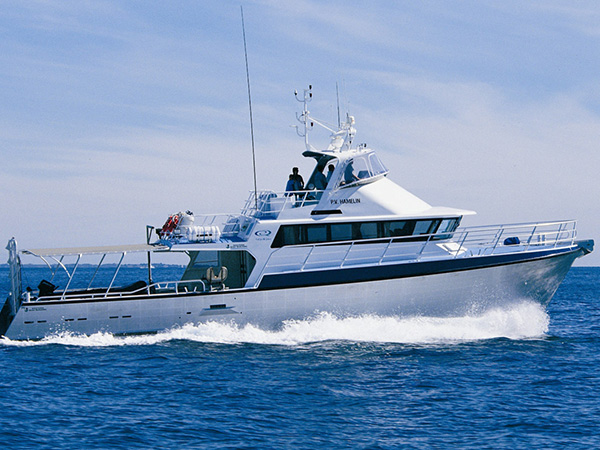 Extra precautionary measures in place in the South West
27 November 2013
Police will be supported by the Department of Fisheries and other local agencies today and for the rest of the week, to provide increased precautionary safety measures around South West beaches.
Superintendent South West District, Peter Hatch said many school leavers would gather for the annual Meelup Don't Drink and Drown Beach Day today and he was urging them to take the advice of police and other local authorities in order to help keep them safer during beach party celebrations.
Superintendent Hatch said the additional measures put in place by all agencies would help Leavers have a fun and safe time.
"Leavers are reminded to make use of the transport service to travel to the event and leave their cars behind. Extra water safety measures are in place, with additional resources and support by air and sea, and sirens would be sounded if beaches needed to be cleared," Superintendent Hatch said.
Lisa Clack, Manager Shark Response Unit, said Department of Fisheries would continue to have extra support with additional patrols by sea and air, including extra helicopter patrols for the rest of the week with a fisheries officer in the chopper helping to identify shark species and size.
"The SLSWA South West helicopter is on call from 7am to 5pm and Fisheries' vessels the Geographe and Hamelin will be patrolling the coastline," Ms Clack said.
"If water users in the South West hear a siren from the helicopter they should leave the water immediately. People should exercise caution when entering the water at south west beaches and we encourage them to use patrolled beaches at all times.
"We are working closely with local government and event organisers on the ground leading into several local events.
"The support is not only for the Meelup Leavers event today, we will also assist the Kelloggs Ironman Smiths Beach this weekend and then the Busselton Ironman event on the following weekend."
Beaches in Gracetown remain closed until this afternoon after an unconfirmed shark sighting at Gracetown Beach yesterday.
Anyone wanting to receive alerts about shark sightings in the South West can follow @SLSWA on Twitter or refer to the Surf Life Saving WA Facebook page.
People are urged to continue to exercise caution when entering the water at south west beaches and we encourage them to use patrolled beaches.
Any shark sightings should be reported to Water Police on 9442 8600. This information is provided to response agencies and also to the public on the SLSWA Twitter site, or on the SLSWA website at www.surflifesavingwa.com.au.
General information on sharks is also available online via the Department of Fisheries' shark information pages at the easy to remember web address of www.fish.wa.gov.au/shark.