Light ray
Light ray
Light ray
Light ray
Light ray
Light ray
Light ray










News and Alerts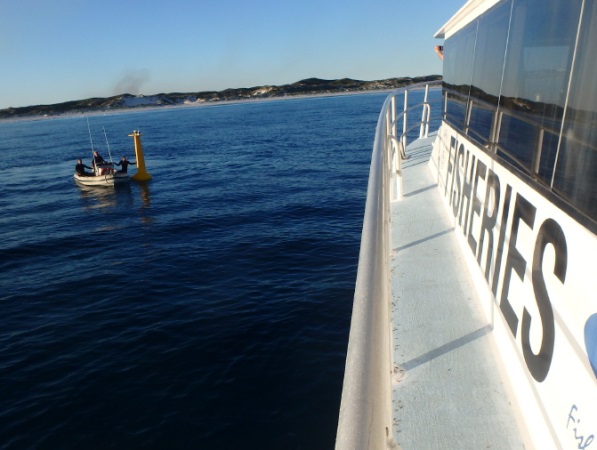 Esperance receivers online and ready to detect tagged sharks
22 June 2017
WA's shark monitoring network has expanded to 27 satellite-linked receivers
The receivers have now been installed at Kelp Beds and West beaches
Detections and sightings are posted to SharkSmart and SLSWA's Twitter feed
Western Australia's shark monitoring network has been bolstered with the installation and activation of two new satellite-linked receivers in Esperance now complete.
Kelp Beds and West Beach were chosen as the two locations for the new satellite-linked receivers following consultation with the Esperance community, including stakeholder meetings and an online survey.
The receivers enable authorities to detect tagged sharks in the area, and in real-time, upload information regarding the shark to the SharkSmart.com.au activity map and the Surf Life Saving WA Twitter feed.
Information is simultaneously sent by text to beach managers, such as lifeguards or rangers, so they can close beaches, or erect warning signs if needed.
It is still important all water users keep vigilant and to alert other people in the area to any shark sightings they make. All shark sightings should be reported to the Water Police on 9442 8600.
Comments attributed to Fisheries Minister Dave Kelly:
"The McGowan Labor Government has invested $100,000 in the project to install the two new satellite-linked receivers at locations the Esperance community and stakeholders selected.
"These sites are popular surfing beaches for both locals and tourists who visit Esperance.
"Following my announcement of the chosen sites on Tuesday, Department of Fisheries staff have been quick to deploy and activate the detectors, with the Kelp Beds receiver going live late on Wednesday and the West Beach receiver coming online yesterday.
"These receivers will help people to make an informed choice before entering the water. It is important people consider their personal safety at all times."
Minister's office: 6552 6100