Light ray
Light ray
Light ray
Light ray
Light ray
Light ray
Light ray










News and Alerts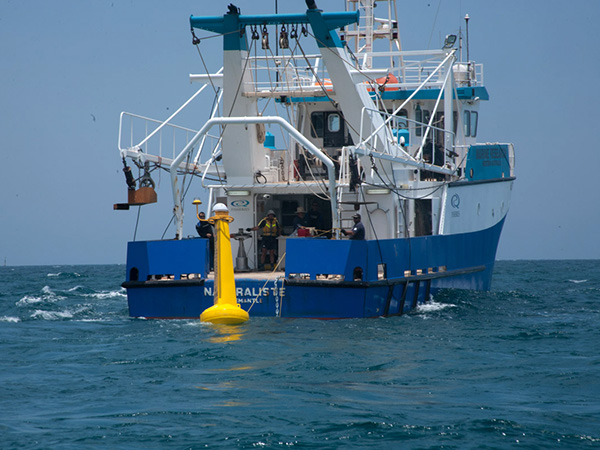 Esperance community to have their say on shark detection receivers
03 June 2017
Community asked to provide feedback for deployment of satellite-linked receivers
Seven locations have been identified as possible areas for deployment
Online consultation period open until June 14, 2017
Fisheries Minister Dave Kelly is inviting the Esperance community to go online and have their say about where two satellite-linked shark detection receivers should be deployed in the area.
The McGowan Labor Government announced last month it would extend Western Australia's shark monitoring network to Esperance by deploying two satellite-linked receivers, as part of a comprehensive shark mitigation strategy.
These receivers will allow authorities to detect tagged sharks in the area, and in real-time upload information regarding the shark to the SharkSmart.com.au activity map and the Surf Life Saving WA Twitter feed.
Following community consultation between the Department of Fisheries, the Shire of Esperance, Surf Live Saving WA and other community representatives, several locations have been identified.
A shortlist of locations is now available online for the community to provide feedback on. For more information, visit http://bit.ly/shark-receiver-survey
Comments attributed to Fisheries Minister Dave Kelly:
"The McGowan Labor Government understands the Esperance community has been left devastated following recent incidents in the area.
"We are committed to doing what is best by the community. That is why it is important Esperance residents have their say about the locations of these receivers.
"Over the past couple of weeks, the Department of Fisheries has held meetings with the Shire of Esperance, Surf Life Saving WA and representatives from the community, where a range of locations were identified.
"After these meetings, Department of Fisheries staff conducted assessments at these locations to ensure they would be viable areas for the receivers to be deployed.
"A shortlist of locations is now available online, along with the findings from the department's assessment at each location. This gives the community, the information needed to make their decision.
"Weather permitting, we hope to have these receivers in the water within the next few weeks."
Minister's office - 6552 6100