Light ray
Light ray
Light ray
Light ray
Light ray
Light ray
Light ray










News and Alerts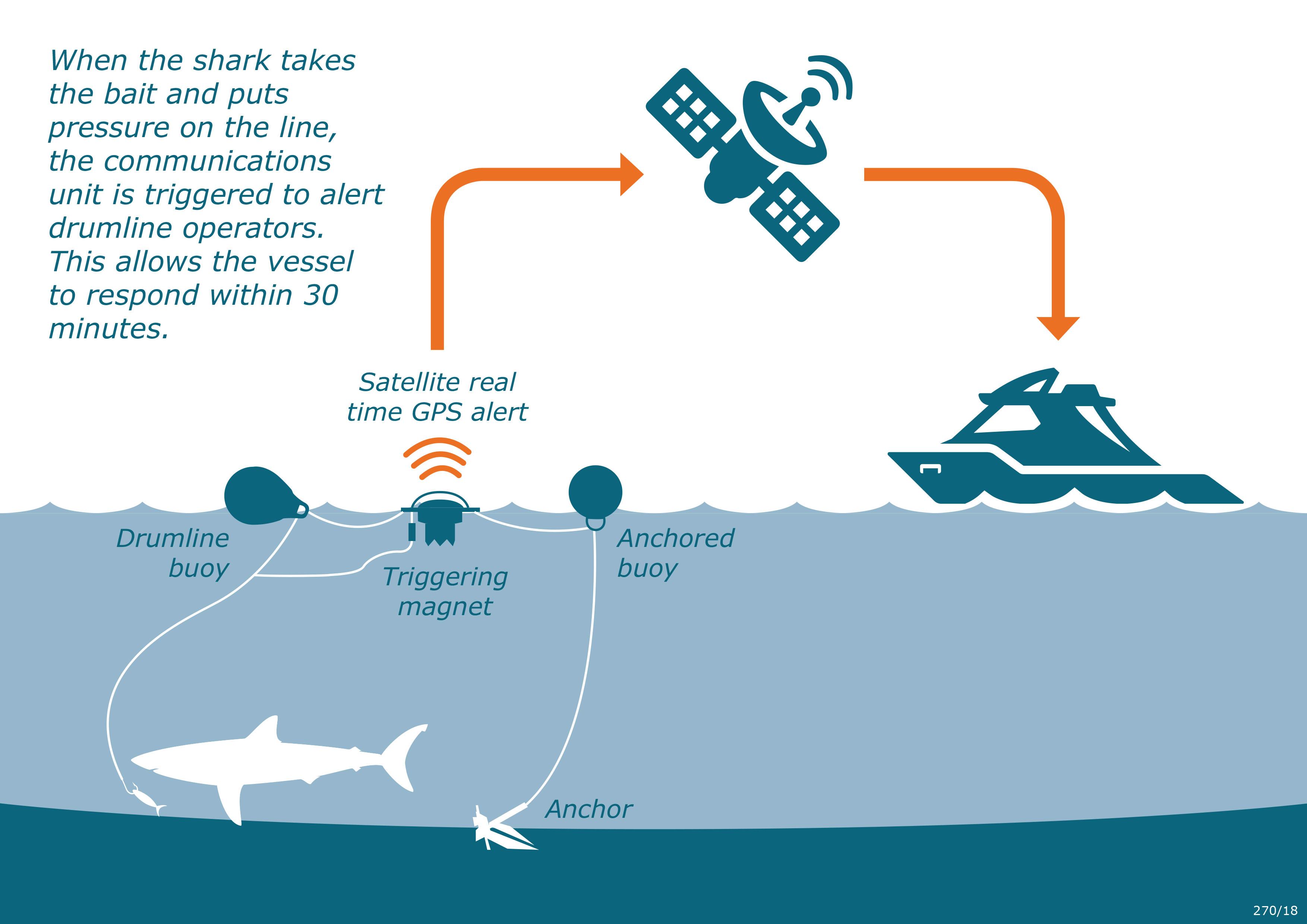 Community to have their say on SMART drumline trial
13 September 2018
Community feedback welcomed on non-lethal SMART drumline trial and extension of Shark Monitoring Network in Gracetown area
Community to decide locations of SMART drumlines and satellite-receivers
Online consultation opens today until October 10, 2018
Fisheries Minister Dave Kelly is inviting the community to go online and have their say about the non-lethal SMART drumline trial in Gracetown and extension of the Shark Monitoring Network in the Capes region.
The Department of Primary Industries and Regional Development has carried out investigations to look at feasible sites in the Gracetown area for the deployment of non-lethal SMART drumlines. The Department has developed two potential options for the non-lethal trial.
One option includes 12 SMART drumlines focussed on surf breaks around a 9km stretch of coast in the Gracetown area. The second option includes 10 SMART drumlines to deployed evenly, about 500m from shore, along a 11.5km stretch of coast.
The community will also have its say on the locations for new satellite-link receivers in the Capes region, as part of the extended Shark Monitoring Network recently announced by the Fisheries Minister.
These receivers will detect tagged sharks in the vicinity of a satellite-linked receiver and provide real-time information to ocean users and authorities. This information is uploaded to the SharkSmart.com.au activity map and the Surf Life Saving WA Twitter feed.
For more information, visit https://sharksmart.com.au/research/smart-drumline-trial/
Comments attributed to Fisheries Minister Dave Kelly:
"My priority is to ensure the non-lethal SMART drumline trial is well-managed and transparent, which is why I invite the community to have their say.
"The Department has identified two options for the configuration of the non-lethal SMART drumline trial and several options for the new satellite-linked receivers.
"When online consultation concludes on October 10, the Department will assess the feedback and make a recommendation about the trial design.
"We want to have the non-lethal SMART drumlines in the water as soon as possible, however we won't be repeating the mistakes of the previous government and cut corners.
"Rather than have the chaos and secrecy that surrounded the Barnett's Government's lethal drumline trial in 2014, we want to make sure that this is a well-planned and transparent non-lethal trial."
Media contact: Alyesha Anderson 0447 462 589 or 6552 6100