Light ray
Light ray
Light ray
Light ray
Light ray
Light ray
Light ray










News and Alerts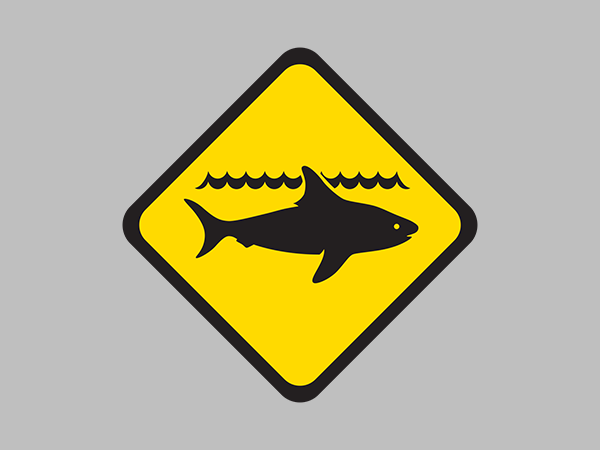 Check Twitter reminder - shark sightings off Perth beaches
27 August 2014
After a white shark sighting off Perth beaches today, the Department of Fisheries is reminding water users to check for the latest shark sighting information before using the water.
The Twitter service at twitter.com/SLSWA is the best way to keep up to date with any sightings reported by members of the community or detections of tagged sharks through the Shark Monitoring Network.
This information is also available on the SLSWA website: www.surflifesavingwa.com.au.
Today's sightings follow detections from both a bronze whaler shark and a white shark yesterday on the State Government's Shark Monitoring Network.
The sightings, and detections have been communicated to beach safety authorities and an automatic posting to the SLSWA Twitter service are triggered almost instantly, every time a tagged shark passes a monitor installed along WA's coast.
Shark Response Unit Manager Lisa Clack said the sightings and detections provided a timely reminder to water users or beach goers that they can find the latest information on shark detections and sightings by checking SLSWA's Twitter service and website at any time of day.
"The return of warm weather means more people may be using the water over the next few days," Ms Clack said.
"It is not uncommon for white sharks to be present off the metropolitan coast at this time of year but people should also remember that, at this time of year, most beaches are not patrolled, so checking the SLSWA twitter is important for all water users.
"Department of Fisheries' officers have been out on the water off Fremantle this afternoon and successfully tagged a 2.42 metre white shark. This will enable that shark to be tracked through the Shark Monitoring Network."
The relevant authorities who receive Shark Monitoring Network alerts also receive the sighting alerts through Water Police to assist them in assessing local risks for beach closures or other location responses.
Shark sightings can be reported to the Water Police on 9442 8600, seven days a week and 24 hours a day. For more information check www.fish.wa.gov.au/shark.