Light ray
Light ray
Light ray
Light ray
Light ray
Light ray
Light ray










News and Alerts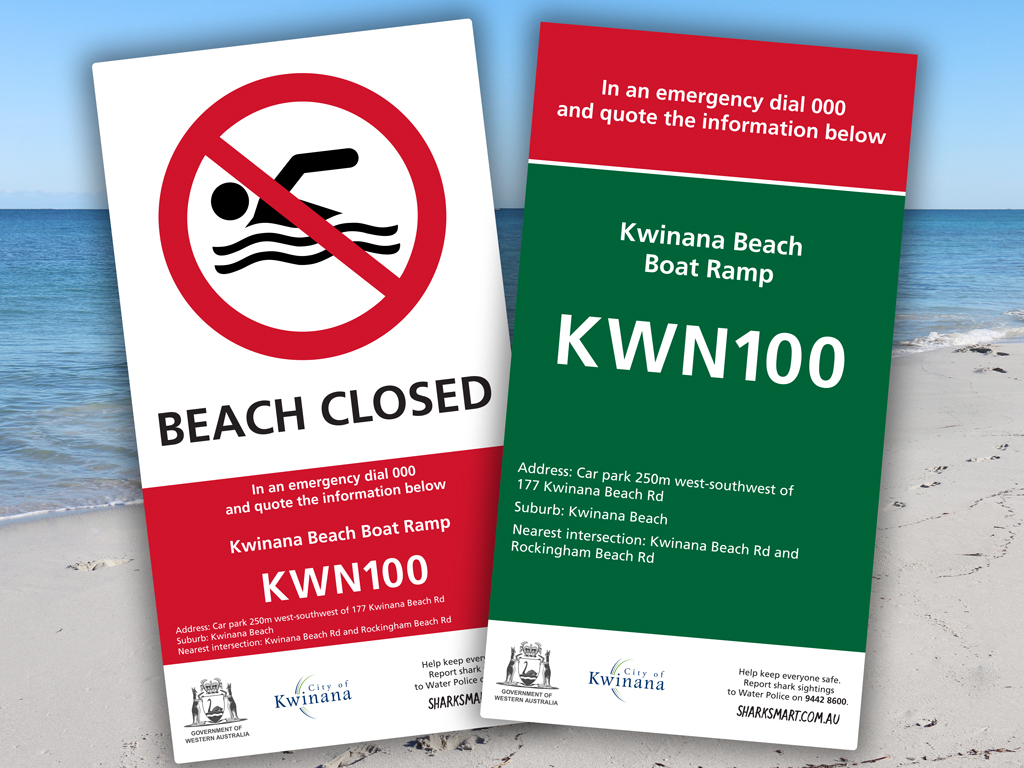 Chapman Valley leads northern rollout of McGowan Government's BEN sign program
24 September 2021
McGowan Government initiative working to improve beach safety along the WA coast
Chapman Valley the first Shire to share in $600,000 of available grant funding for the northern rollout of the BEN sign program
BEN signs provide vital support to first responders to emergencies and form part of the State Government's comprehensive shark mitigation strategy
The Shire of Chapman Valley is the first local government authority (LGA) between Geraldton and Kununurra to install potentially life-saving Beach Emergency Number (BEN) signs thanks to a State Government grant.
Since 2017, the McGowan Government has provided funding for the installation of BEN signs on the coast between the WA/SA border and Geraldton. So far almost 1,300 are installed along Western Australia's coastline, and the southern rollout of BEN signs is likely to be completed by the end of the year.
The continuation of the program for the northern coastline was announced in December 2020, with nine LGAs having submitted an expression of interest for the signs.
BEN signs are prominently located at WA beaches, each with a unique identifying number to help emergency services pinpoint an exact location to attend and improve response times for serious incidents.
By the end of last month (August) St John Ambulance had received 457 requests for ambulance attendance referencing BEN signs and WA Police had 329 requests for police assistance.
Check the SharkSmart WA app or SharkSmart website for locations of existing BEN signs.
Comments attributed to Fisheries Minister Don Punch:
"Under the State Government's grant program for BEN signs in WA's north, up to $50,000 is available to each of the 12 eligible local government authorities to improve beach safety for their communities.
"Chapman Valley moved quickly to apply and has now received a grant of $1,137 to install four signs - two at Coronation Beach and two at Buller River.
"I congratulate the Shire of Chapman Valley for leading the northern rollout and thank the other shires working with the McGowan Government to help bring BEN signs to their beaches.
"Geraldton beachgoers are also set to enjoy safer shores, with the City of Greater Geraldton currently in the process of mapping out where its Beach Emergency Numbers signs will be installed."
Comments attributed to Agricultural Region MLC Sandra Carr:
"With our beach-loving community, coupled with increased tourist activity, I am really pleased to see the Shire of Chapman Valley be so prompt to apply for and secure this funding.
"I congratulate the Shire for proactively caring for their community and for those who enjoy our beautiful coastline."