Light ray
Light ray
Light ray
Light ray
Light ray
Light ray
Light ray










News and Alerts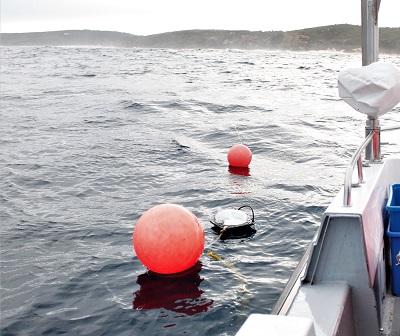 Boost for white shark tagging and monitoring in expanded mitigation program
12 May 2021
McGowan Government commits a further $5 million for shark hazard mitigation
Increased funding for highly effective targeted shark tagging and upgrades to the Shark Monitoring Network
Support for beach enclosures and continuation of personal shark deterrent rebate scheme
SMART drumline trial ends on May 20, with use of the SMART drumlines to be discontinued following advice from the Chief Scientist of Western Australia.
The McGowan Government today announced $5 million towards a number of shark hazard mitigation methods to help keep Western Australians safe in the ocean.
This four-year commitment will enhance the State's world-leading, evidence-based shark hazard mitigation program which boasts comprehensive measures to help ocean users make informed decisions about their own safety.
An additional $2.8 million will be provided to upgrade the Shark Monitoring Network and extend the highly effective targeted white shark tagging program - building on the success of recent operations which have seen 51 white sharks captured and released since 2019.
The package will also enable the State Government to increase its investment in further successful initiatives to enhance public safety, including:
upgrades to expand the detection range of WA's tagged shark monitoring receivers;
support for beach enclosures at popular beaches, and;
continuing the rebate scheme for personal shark deterrent devices for surfers and divers.
The funding adds to existing support for Surf Life Saving WA beach and aerial patrols; jet skis and drones for Surfing WA event patrols; the SharkSmart WA website and app which has more than 60,000 users; and the rollout of Beach Emergency Number signs to improve emergency response times.
The use of SMART drumline technology, which captured two white sharks in the fixed two-year scientific trial at Gracetown, will not be continued.
An independent review by Chief Scientist of Western Australia Professor Peter Klinken has concluded SMART drumline technology is not effective at catching white sharks and provides no demonstrable value in reducing the potential risk posed by white sharks off the South-West coast.
Professor Klinken determined the trial itself was extremely well designed and implemented in a highly skilful manner.
On the recommendation of the Chief Scientist, the trial will conclude on its scheduled end date of May 20, 2021, and additional investment will be made into the highly effective approach of tagging white sharks.
Comments attributed to Fisheries Minister Don Punch:
"WA's evidence-based approach to shark hazard mitigation has seen us implement one of the strongest mitigation programs in the world, ensuring people can continue to enjoy our beaches and ocean with confidence.
"While the risk of a shark attack is low, the $2.8 million upgrade to our Shark Monitoring Network and funding for increased tagging will ensure we're better informed than ever on the movement and whereabouts of white sharks.
"The two-year SMART drumline trial was conducted to the highest standards and served its purpose in generating data to enable the Chief Scientist to assess the effectiveness of the program in reducing the potential risk posed by white sharks.
"The State Government's tagging program has seen 51 white sharks captured since 2019, compared to only two captured during the SMART drumline trial.
"Thanks to the hard work of all involved in the trial, we now have scientific evidence establishing SMART drumlines are not effective at catching or reducing the potential risk posed by white sharks, and funding can be redirected to expand demonstratively effective shark mitigation initiatives to keep ocean users as safe as possible."