Light ray
Light ray
Light ray
Light ray
Light ray
Light ray
Light ray










News and Alerts
Find the latest advice, warnings, information and news here, to help you stay informed and be SharkSmart.
You can filter the latest information by alert, or media release. Current alerts and warnings are at the top of the page and highlighted.
Visit this page regularly to stay updated with the latest shark information.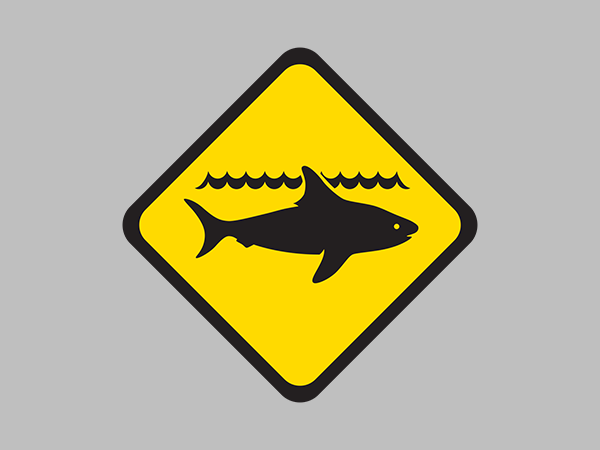 Beaches at Warnbro Sound remain closed
20 December 2014
Beaches remain closed at Warnbro Sound due to a white shark detected in the area which has been assessed as posing a serious threat to public safety.
The Department of Fisheries yesterday deployed capture gear to take a white shark that has been assessed as posing a serious threat to public safety after it became apparent the same shark has been within one kilometre of the shore over consecutive days.
Department of Fisheries Acting Director General Dr Rick Fletcher said a vessel with capture equipment was on the water for much of yesterday and fisheries officers will continue to monitor the situation this morning.
"Beaches in the area remain closed due an increase in the number of day-time detections of the shark on consecutive during the lead up to Christmas and school holidays combined with warm and sunny weather.
Warnbro Beach will be closed again this morning and the situation will be reviewed again this afternoon. Advice is that water users should:
•Adhere to any beach closures by City of Rockingham or Surf Life Saving WA.
•Take additional caution in the Warnbro Sound area.
•Keep informed of the latest detection and sighting information by checking the Surf Life Saving Twitter – www.twitter.com/SLSWA or the SharkSmart activity map www.sharksmart.com.au/shark-activity
•Report any shark sightings to Water Police on 9442 8600.