Light ray
Light ray
Light ray
Light ray
Light ray
Light ray
Light ray










News and Alerts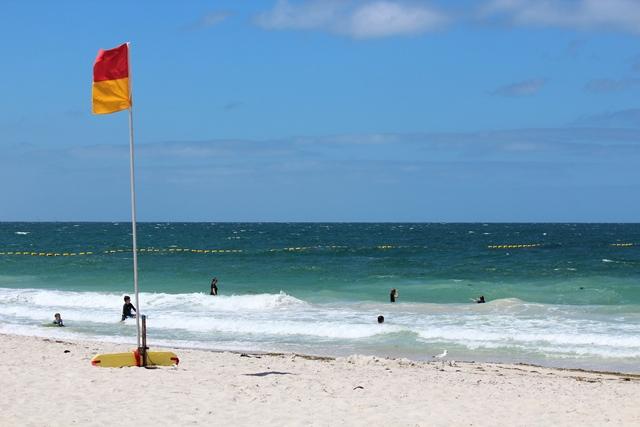 Beach enclosure to protect Sorrento swimmers
18 December 2016
Liberal National Government has invested more than $33 million on shark hazard mitigation
Beachgoers in Perth's northern suburbs now have access to a protected swimming area after Premier Colin Barnett today officially opened the new Sorrento Beach enclosure.
"Beach enclosures are an important component of the Liberal National Government's shark hazard mitigation strategy and are proving to be incredibly popular with swimmers and families," Mr Barnett said.
"The Government has invested more than $33 million on shark hazard mitigation measures including research, public education, shark tagging, aerial patrols and a trial of drones.
"No single measure alone will protect water users from shark interactions, but a complementary suite of measures will reduce the risk."
The Premier said the first enclosure was trialled in Old Dunsborough in the South-West and the Government had helped fund additional enclosures at the Busselton foreshore, Middleton Beach in Albany and at Quinns Beach, north of Sorrento, where an enclosure would be installed in January 2017.
The Government has contributed $400,000 to the Sorrento enclosure, more than those at other beaches because engineering challenges associated with the water depth and Hillarys' seawall added to the cost. The City of Joondalup contributed a further $500,000.
The enclosure extends 270 metres seawards from its attachment at the Sorrento groyne and 430 metres across to its attachment point at the Hillarys seawall. It is large enough to accommodate nippers' programs and is expected to be popular for other training programs and water-based events, such as triathlons.
Mr Barnett said Western Australia had an amazing coastline and the beaches and ocean represented a core part of our way of life.
"The ability to swim and train within a protected area will make a significant difference to people's peace of mind and enjoyment when undertaking ocean-based activities," he said.
Fact File
There have been 23 shark-related fatalities in the last 100 years in WA, 14 of which have occurred since 2000
Premier's office - 6552 5000