Light ray
Light ray
Light ray
Light ray
Light ray
Light ray
Light ray










News and Alerts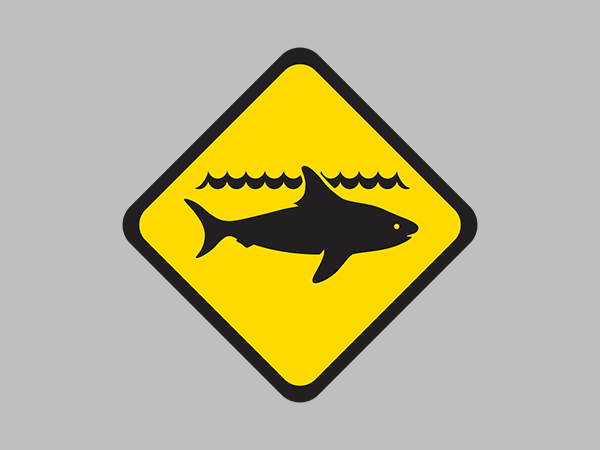 Additional cautions urged for water users in Warnbro Sound
05 December 2014
Department of Fisheries is advising water users in Warnbro Sound to exercise additional caution, following a series of tagged white shark detections at the Warnbro Sound Shark Monitoring Network receiver and a reported sighting at Safety Bay Beach of a white shark 100m offshore in the last week and a half.
While the detections have been intermittent, the duration of the recent detections indicates it is highly likely there are current environmental conditions acting as an attractant to both tagged and untagged sharks.
Environmental conditions which attract sharks are usually transient and it is not uncommon for sharks to be present off the coast throughout the year, however, water users should be aware that, given the current environmental conditions, the increase in the activity in Warnbro Sound may continue for several days.
The department's advice is that water users should exercise additional caution in the area this weekend, and report any shark sightings to Water Police on 9442 8600.
Detections and sightings are communicated to beach safety authorities and are publicly posted to the SLSWA Twitter feed and the SharkSmart website.
Advice is that water users should:
Take additional caution in the Warnbro Sound area.
Keep informed of the latest detection and sighting information by checking the Surf Life Saving Twitter – twitter.com/SLSWA or the SharkSmart activity map www.sharksmart.com.au/shark-activity
Report any shark sightings to Water Police on 9442 8600.
Adhere to any beach closures advised by your Local Government Rangers or Surf Life Saving WA.